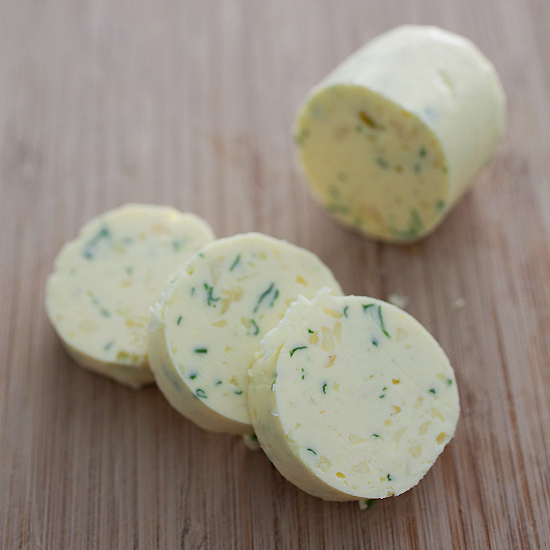 Garlic Herb Butter
How to make Garlic Herb Butter. Learn the picture step-by-step, so easy to make and you can make so many dishes from it | rasamalaysia.com
Prep time:
Total Time:
Ingredients:
2 sticks unsalted butter, room temperature
4 cloves garlic, minced
1 tablespoon chopped parsley leaves
Scant 1/2 teaspoon salt
Method:
Using a hand mixer or stand mixer, beat the butter and salt and beat for a couple of minutes, or until fluffy. Add the garlic and parsley, stir to combine well. Transfer the the garlic herb butter onto a sheet of plastic wrap, roll up to form a cylinder shape. Twist both ends tight and keep it in the refrigerator. They are ready to use when the butter becomes cold and solid.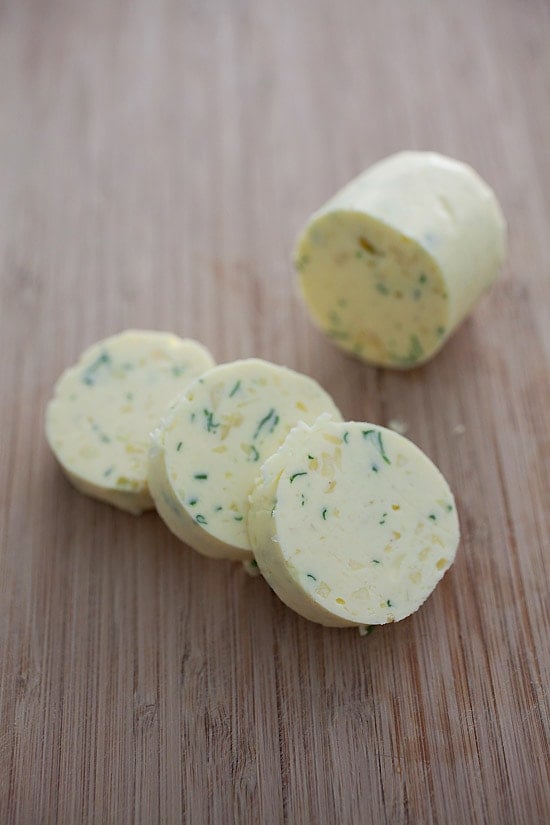 I made this garlic herb butter for the hasselback garlic cheesy bread recipe. While you can get garlic herb butter from the store, it's so much easier to make it at home.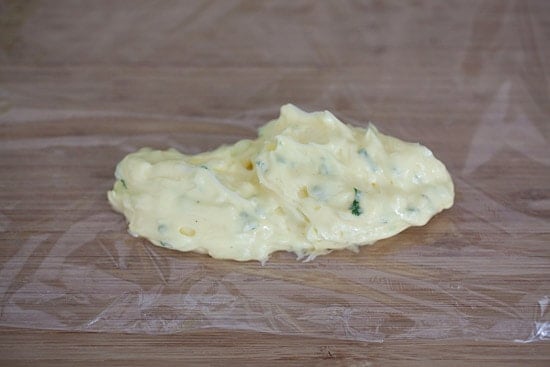 The recipe practically takes 10 minutes and you have your homemade garlic herb butter. As I mentioned, I made it for the garlic cheesy bread, but ended up using it for many more dishes, such as garlic noodles, brushing it on grilled shrimp, or just plain on my morning toast. It adds a great garlicky and herb flavor and make everything so much better and palatable.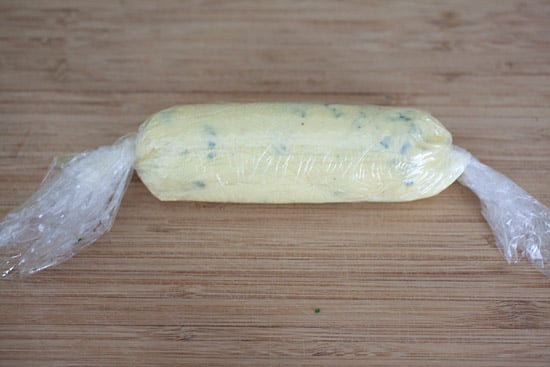 The best thing is that they keep forever in the fridge, just like your regular butter. Now that I have made it from scratch, I can't wait to try out different variations of flavored butter…I get excited thinking of the endless possibilities!