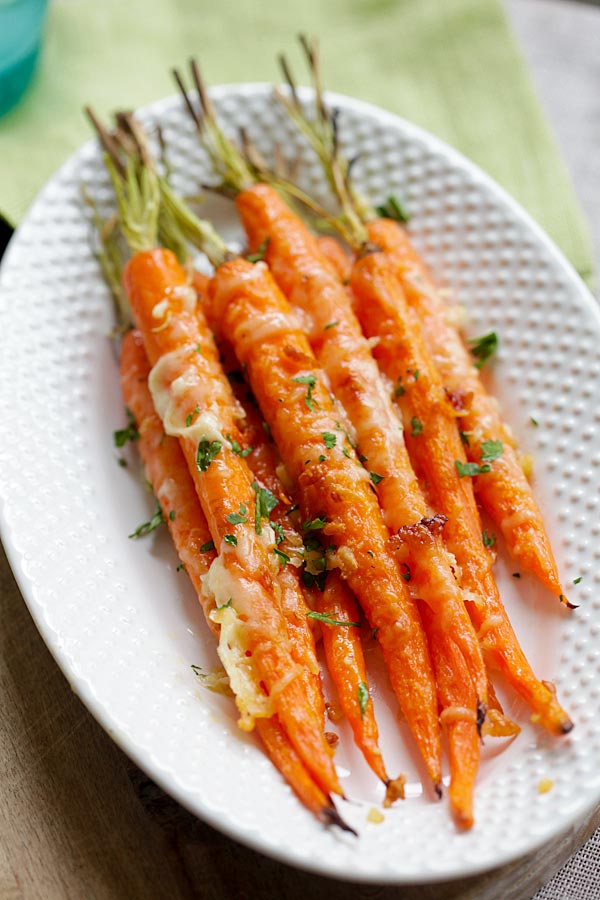 Garlic Parmesan Roasted Carrots
Garlic Parmesan Roasted Carrots – Oven roasted carrots with butter, garlic and Parmesan cheese. The easiest and most delicious side dish ever!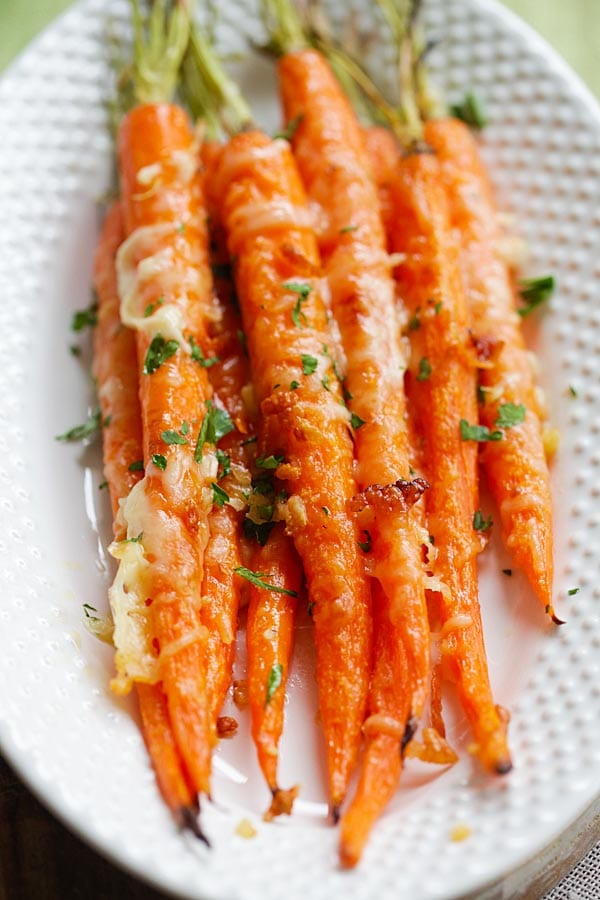 Don't you love spring when you can go to farmers market and see heaps of fresh carrots on display? I absolutely love it as I scan through the bunches of carrots to find the perfect ones. There is just something about the carrot tops; it screams organic and healthy to me.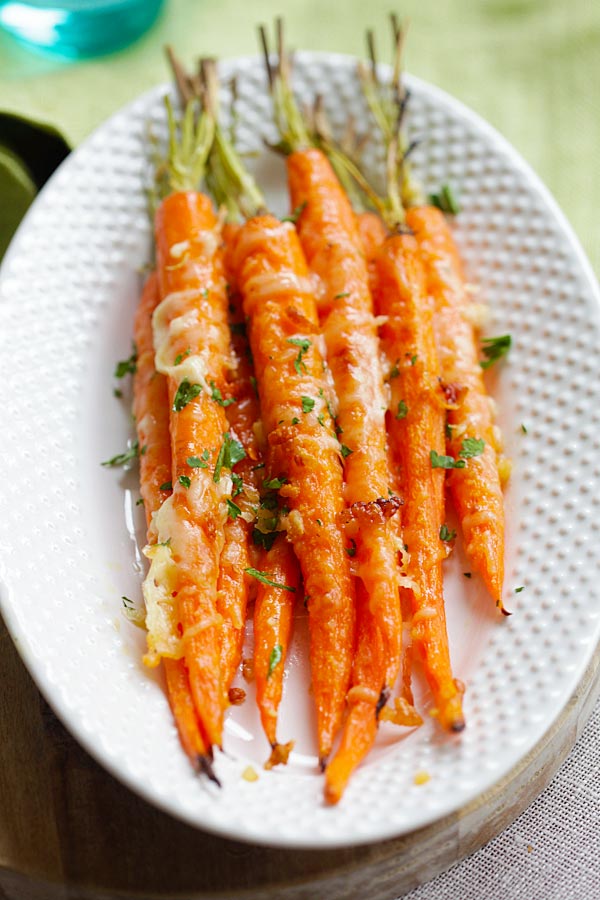 Garlic Parmesan roasted carrots recipe is a great savory side dish. This is a great dish to make for kids as they love eating the carrot by holding the carrot top. Little G ate almost half of the serving and begged me to make more tomorrow. I guess I will have to buy more carrots from my farmers market now!
Rate This
Recipe Name
Garlic Parmesan Roasted Carrots
Preparation Time
Cook Time
Total Time
Average Rating

Based on 65 Review(s)