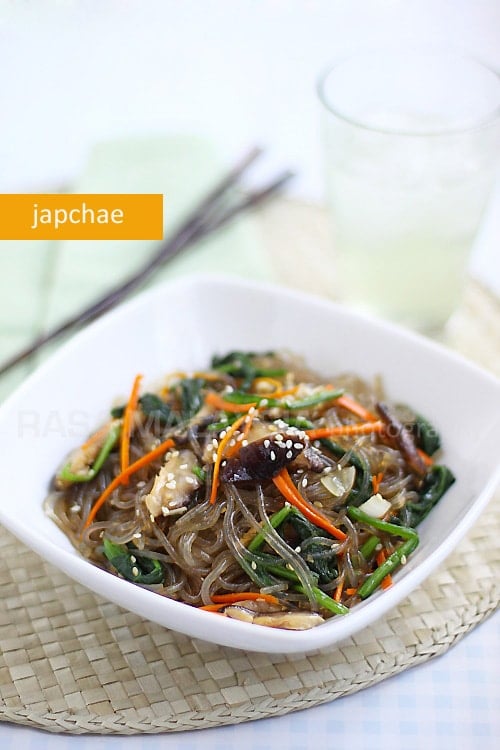 Japchae (also spelled as chap chae) is the first Korean dish I tried. Believe it or not, before I came to the United States, I had never had Korean food. Growing up in Malaysia with all its glorious local cuisines and family's home cooking, I seldom tried other cuisines…plus there weren't many international restaurants back then.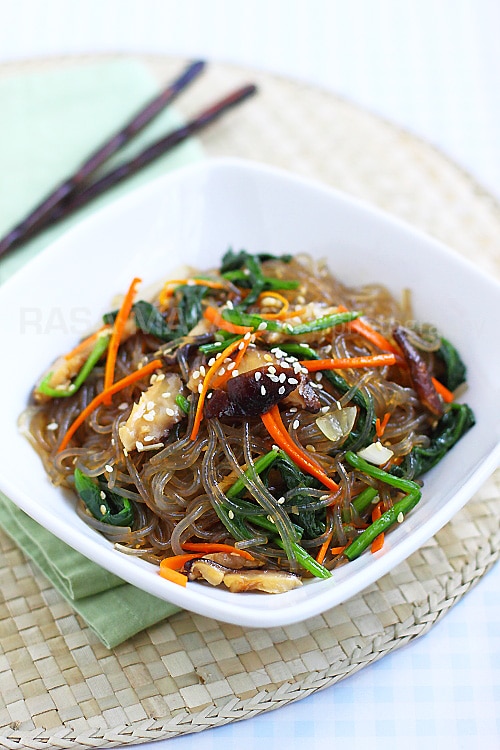 I first had Japchae when I lived in San Francisco. I fell in love with the springy and slightly chewy texture of the japchae noodle, which is made from sweet potato. Korean food was new to me, the taste—especially the dishes with lots of heat—reminded me of Malaysian cuisine, but it's completely different and interesting…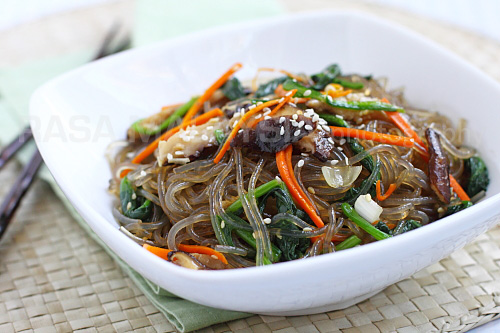 Korean cooking is currently high on my priority list. Even though I enjoy Korean food tremendously, I am a novice but I have been cooking a lot of Korean dishes lately. Please stay tuned as I am going to expand the Korean Recipes category with kimchi fried rice, Korean pancakes, bulgogi, and more. Anyway, here is my japchae (chap chae) recipe, which is easy and takes only 30 minutes to prepare. Enjoy!