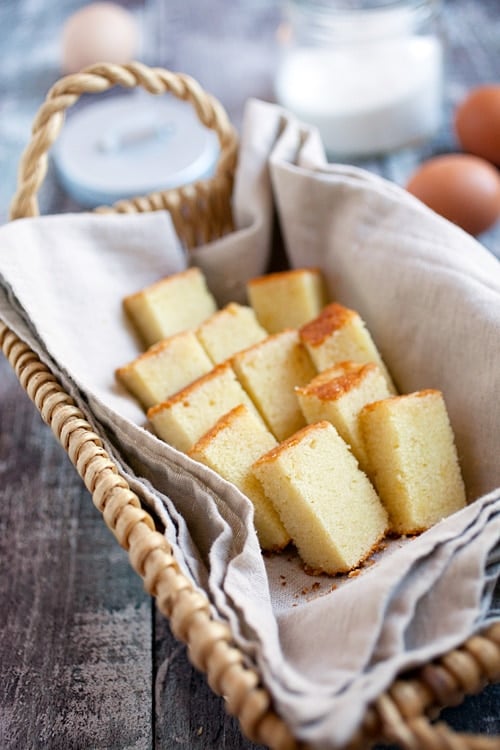 (This is the BEST butter cake recipe ever. Updated with new photos. Originally published in 2008.)
Even though I am still a rookie in the baking department, I am slowly but surely getting the hang of things, especially baking cakes.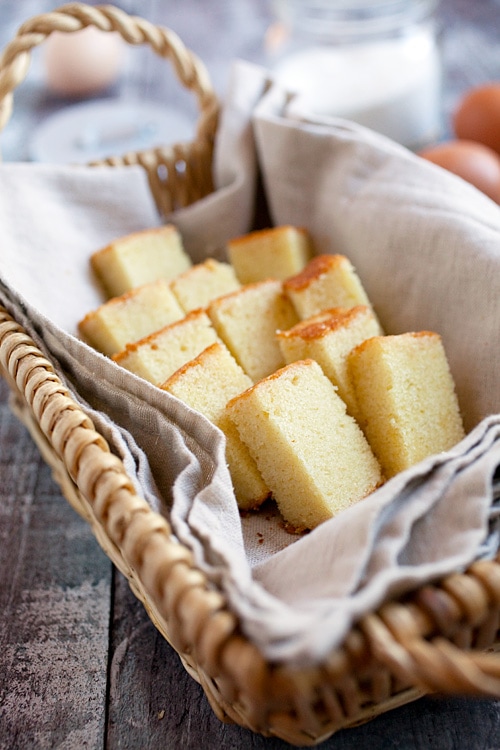 I love baking cakes; I find it rather easy, well, if I choose a simple recipe. I especially enjoy baking cakes in the weekends because nothing tastes better than a cup of hot coffee with a freshly baked cake—while I read through my magazines or newspaper on a Sunday morning. And then, on Monday, I can heat up my leftover cake in the microwave for 10 seconds and have myself a nice breakfast to beat my Monday blues and start off my hectic work week on the right foot. I love cakes, and now I love baking them.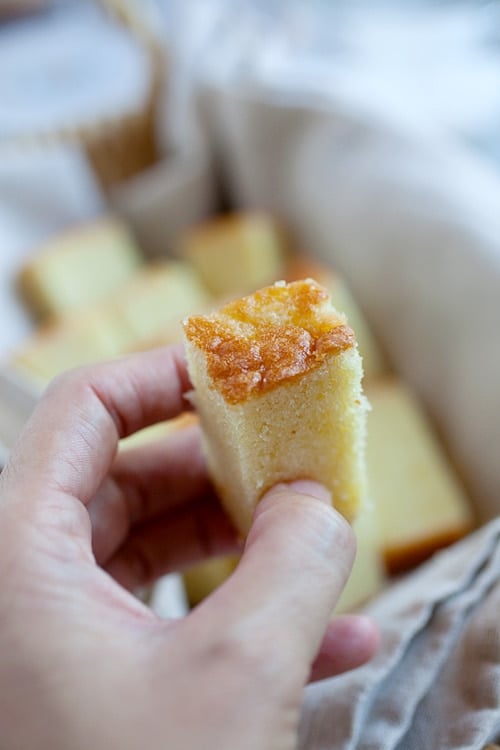 One of the cakes I absolutely love is butter cake–plain old simple but always good butter cake. It calls for really common ingredients that everyone has in their fridge or pantry, and that totally fits my bill in terms of convenience.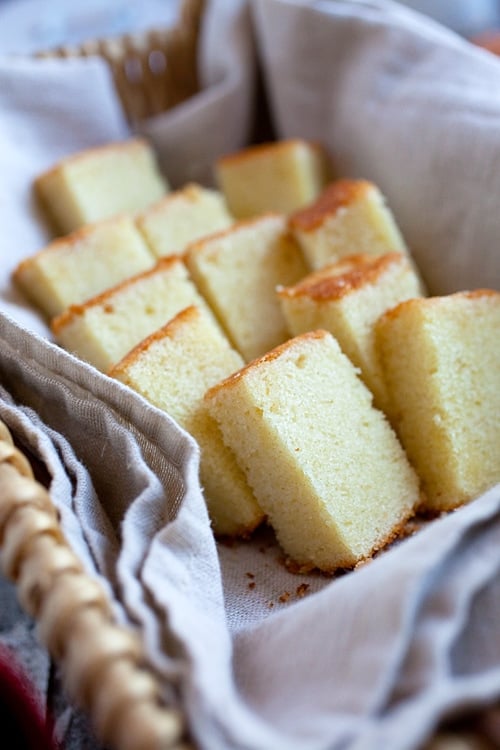 For butter cake, I used to cheat with store-bought yellow cake mix—Duncan Hines, Pillsbury, or Betty Crocker. Now I can just bake butter cake at home.
Love Baking? Try these baking recipes from Rasa Malaysia.