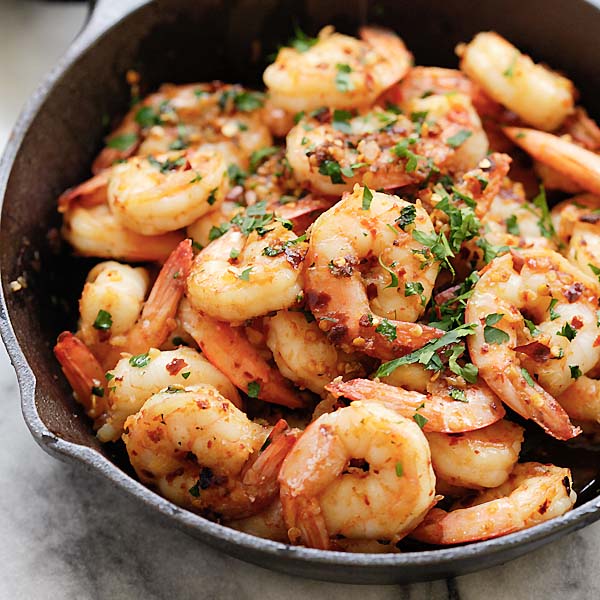 Chili Garlic Shrimp
Chili Garlic Shrimp (Gambas Al Ajillo) – the best shrimp appetizer recipe you'll make. This Spanish chili garlic shrimp recipe is the bomb
Prep time:
Cook time:
Total Time: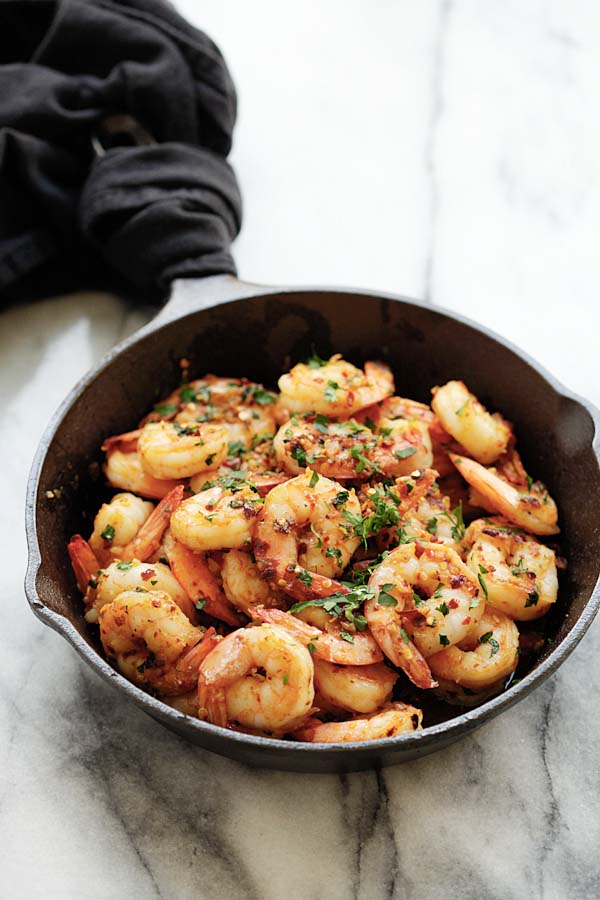 Chili Garlic Shrimp
Chili Garlic Shrimp (Gambas Al Ajillo) – the best shrimp appetizer recipe you'll make. This Spanish chili garlic shrimp recipe is the bomb!
What's so great about this chili garlic shrimp recipe is its simplicity. It's so easy and calls for a few ingredients. With New Year just around the corner, these Gambas Al Ajillo will be perfect as a party food or appetizer. You won't go wrong with chili and garlic shrimp, made with olive oil!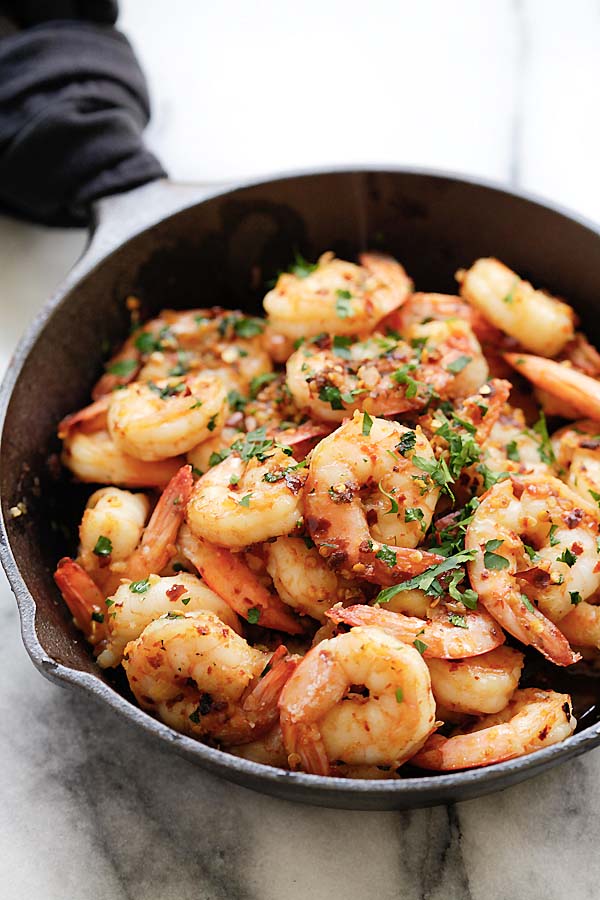 Chili Garlic Shrimp (Gambas Al Ajillo) Recipe
Serve 4 | Prep Time: 10 Mins | Cook Time: 5 Mins
Adapted from: Saveur
Ingredients:
1/2 cup olive oil
6 cloves garlic, finely chopped
1 heaping tablespoon chili flakes
1 1/2 lbs. shelled, deveined, tail-on shrimp
Salt to taste
2 tablespoons chopped Italian flat leaf parsley
Crusty French bread, for serving, optional
Method:
Heat a cast-iron skillet on high heat. Add oil, garlic and chili flakes, stirring occasionally, until the garlic is golden. Add shrimp and salt to taste. Stirring until shrimp are completely cooked through. Stir in the parsley and serve immediately with some sliced French bread (optional).