Chipotle Lime Shrimp
Chipotle Lime Shrimp – Skillet shrimp with smoky chipotle chili pepper, lime juice, honey and garlic. Takes 15 minutes to make and so delicious
Prep time:
Cook time:
Total Time: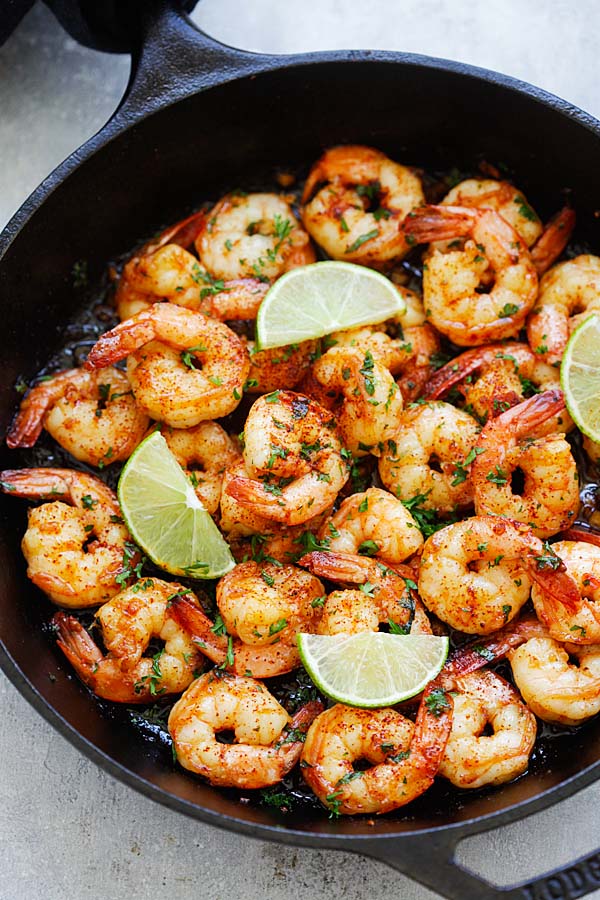 Chipotle Lime Shrimp
Chipotle Lime Shrimp – Skillet shrimp with smoky chipotle chili pepper, lime juice, honey and garlic. Takes 15 minutes to make and so delicious.
Chipotle chili pepper has become my favorite chili powder. I love the smoky flavor and the stronger heat from dried jalapenos, making everything so much more aromatic and delicious. For the perfect balance of flavors, I used lots of garlic, lime juice, some honey and quite a bit of Chipotle chili pepper. For the utensil, I prefer cast-iron skillet. The skillet adds the sizzles to the shrimp and it makes this dish so much more delectable.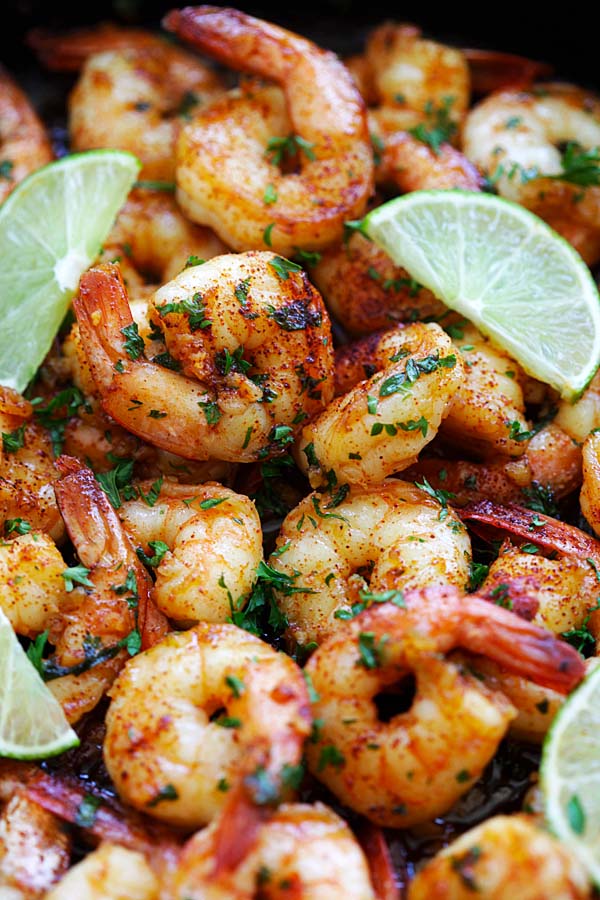 Chipotle Lime Shrimp Recipe
Serves 2 | Prep Time: 10 Minutes | Cook Time: 5 Minutes
Ingredients:
1 lb shrimp, shelled, deveined and tail-on
2 tablespoons olive oil
4 cloves garlic, minced
1 tablespoon honey
1 1/2 tablespoon lime juice
1/2 teaspoon Chipotle Chili Pepper (Powder) or more to taste
Scant 1/4 teaspoon salt
1 tablespoon chopped parsley or cilantro
Fresh lime wedges
Method:
Rinse the shrimp with cold water, drain and pat dry with paper towels. Set aside.
Heat up a skillet (cast-iron preferred) on medium heat and add the olive oil. When the oil is heated, add the garlic and saute a few times with a spatula. Add the shrimp into the skillet, stirring and cooking. Add the honey, lime juice, Chipotle Chili Pepper and salt, stir to combine well with the shrimp. Keep stirring and turning the shrimp so both sides are nicely cooked.
Add the parley or cilantro, stir to combine well. Turn off the heat and serve immediately with some fresh lime wedges. Squeeze the lime juice on top of the shrimp before eating.
Cook's Note:
I used McCormick Chipotle Chili Pepper, which is amazing with a nice smoky flavor.
Get FREE RECIPES via Email and YouTube Channel:
Don't miss a recipe! Subscribe to Rasa Malaysia newsletter and Rasa Malaysia YouTube Channel.
IMPORTANT:
All photos and recipes on Rasa Malaysia are copyright protected. Please do not use the photos and recipes without prior written permission. If you wish to republish this recipe, please rewrite the recipe in your own words instead of copy and paste and link back to https://rasamalaysia.com//. Thank you very much!
Most-Pinned Recipes
Chili Lime Chicken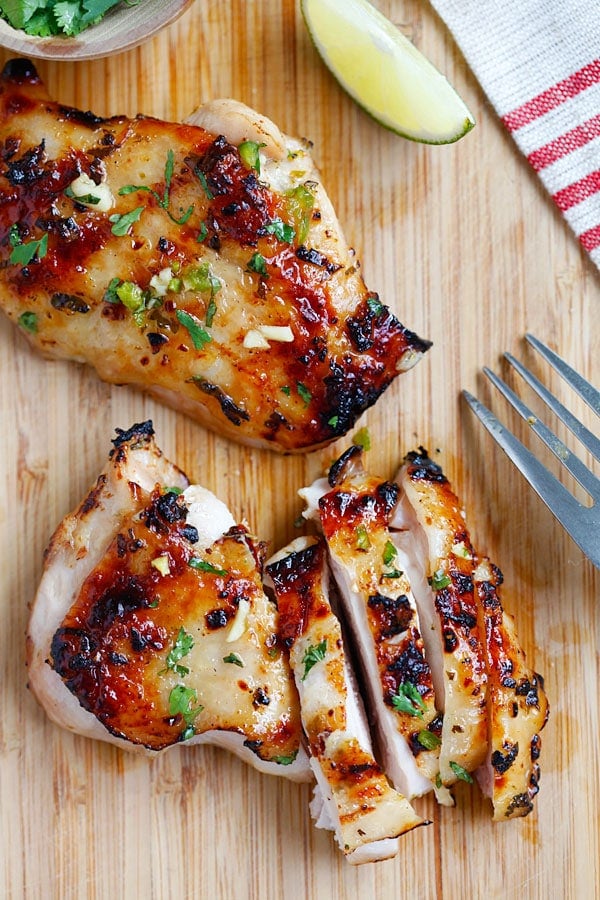 Honey Lime Chicken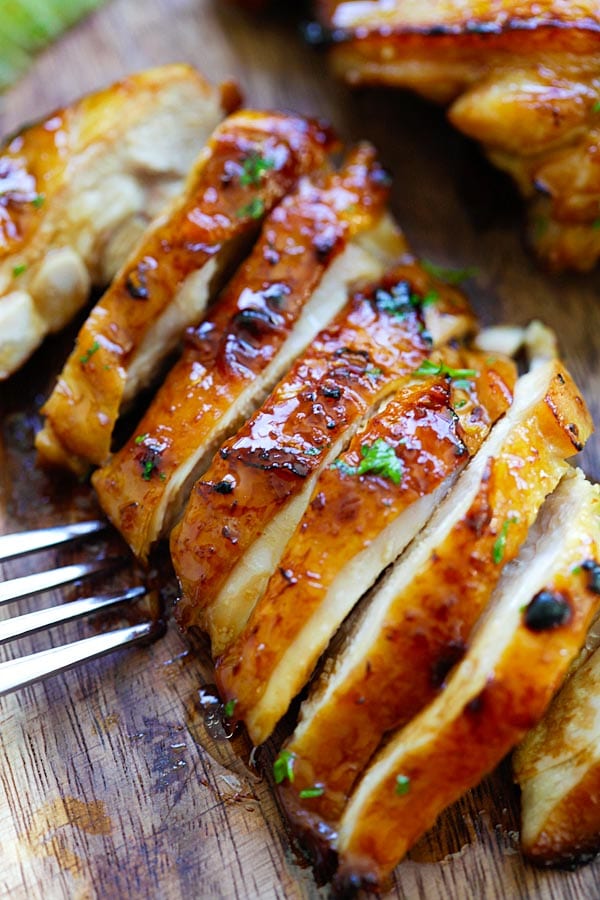 Brown Butter Garlic Honey Roasted Carrots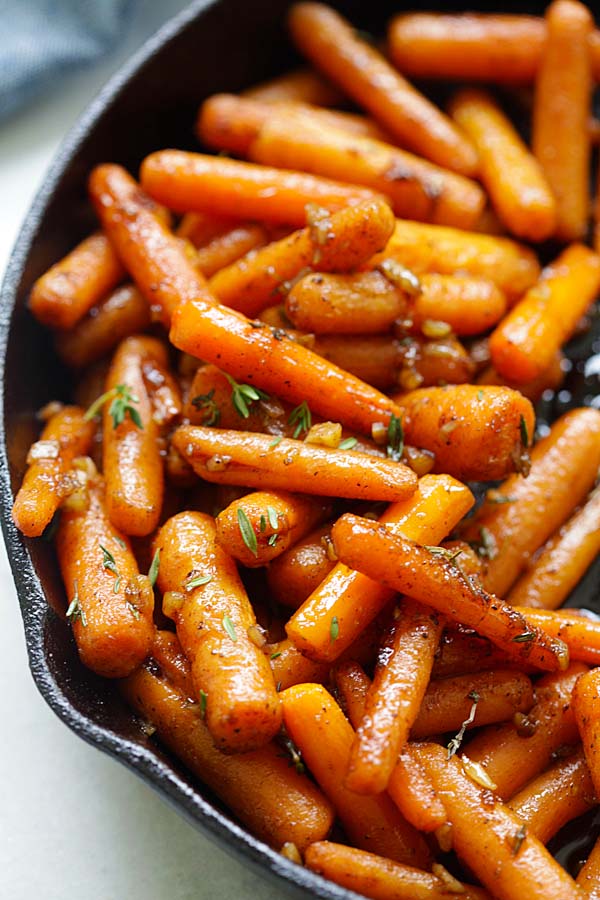 Cilantro Lime Chicken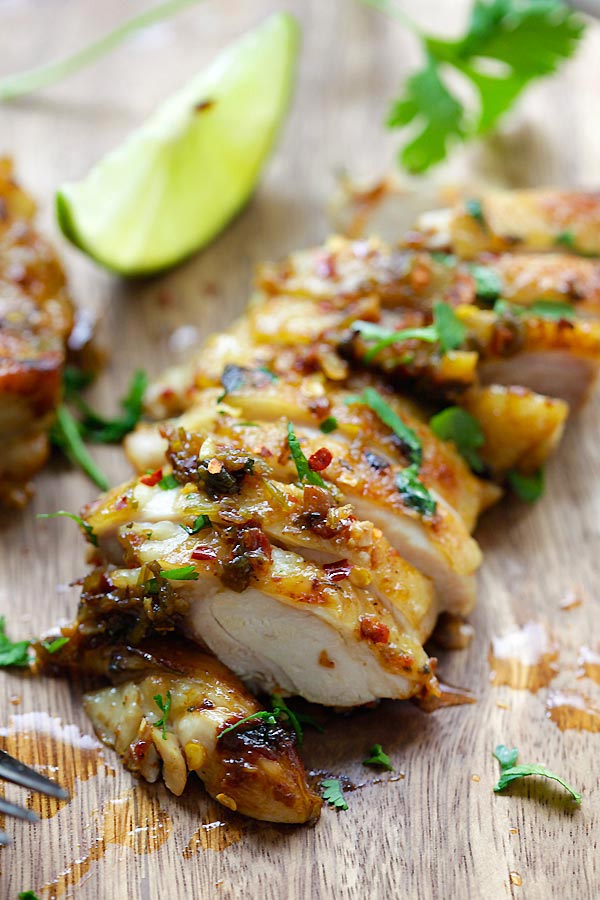 Italian Roasted Potatoes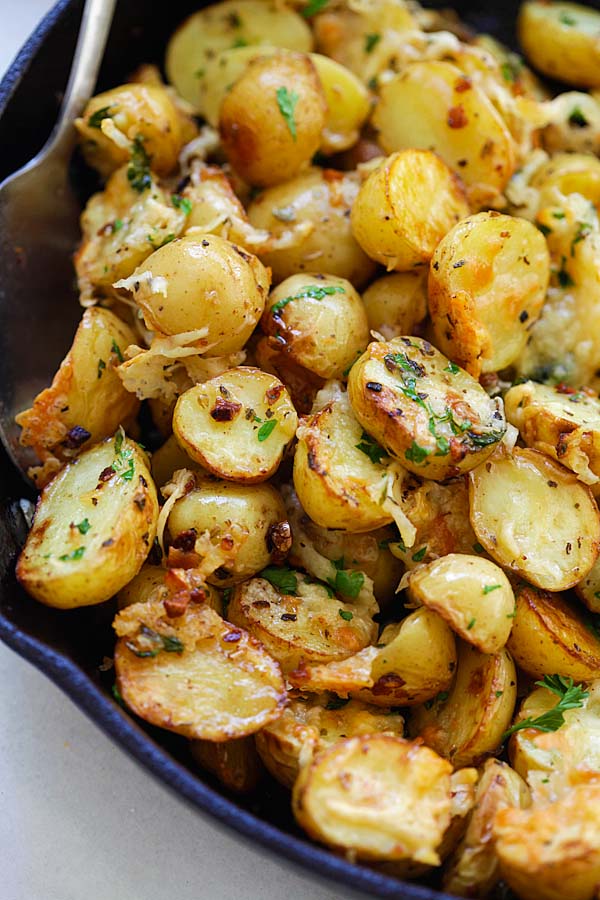 Honey Garlic Salmon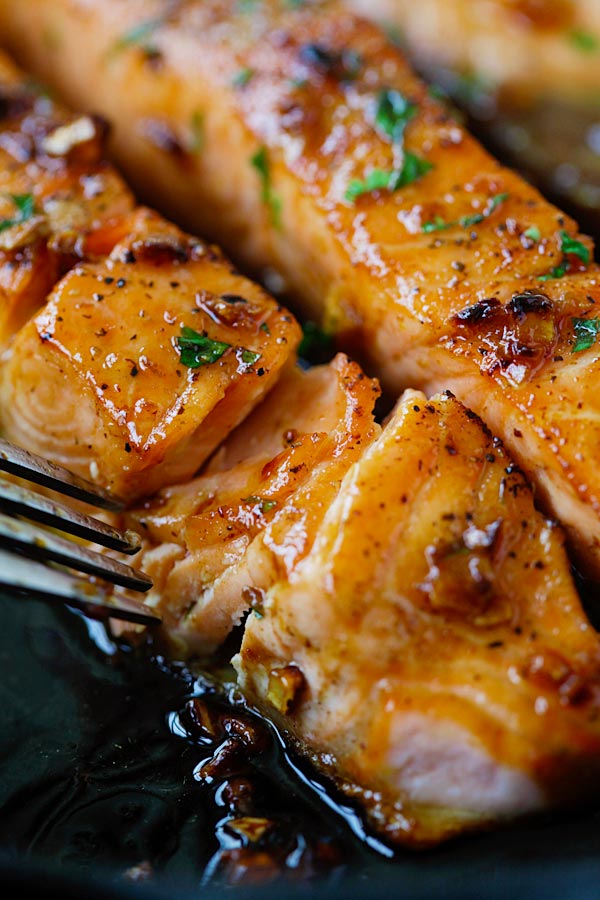 Parmesan Roasted Cauliflower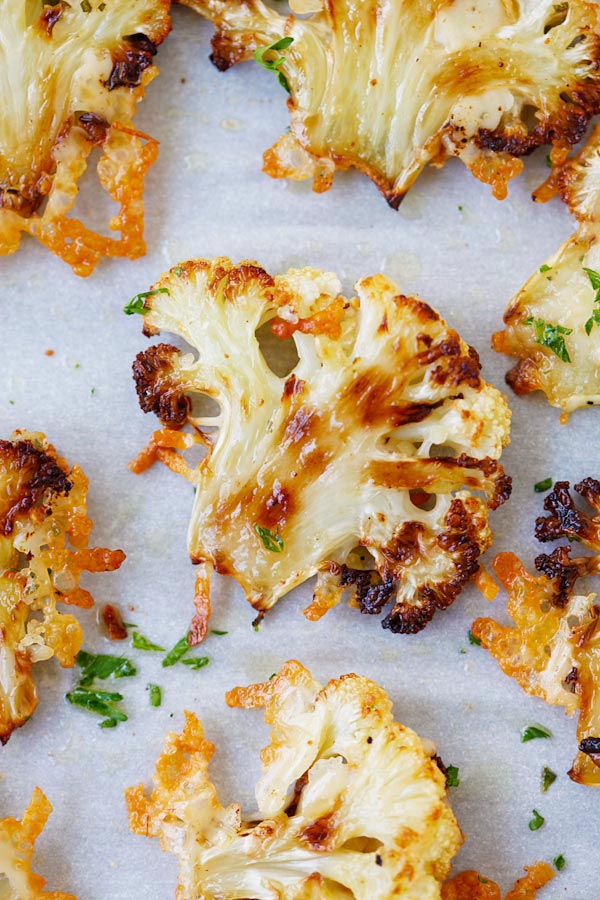 Garlic Herb Roasted Potatoes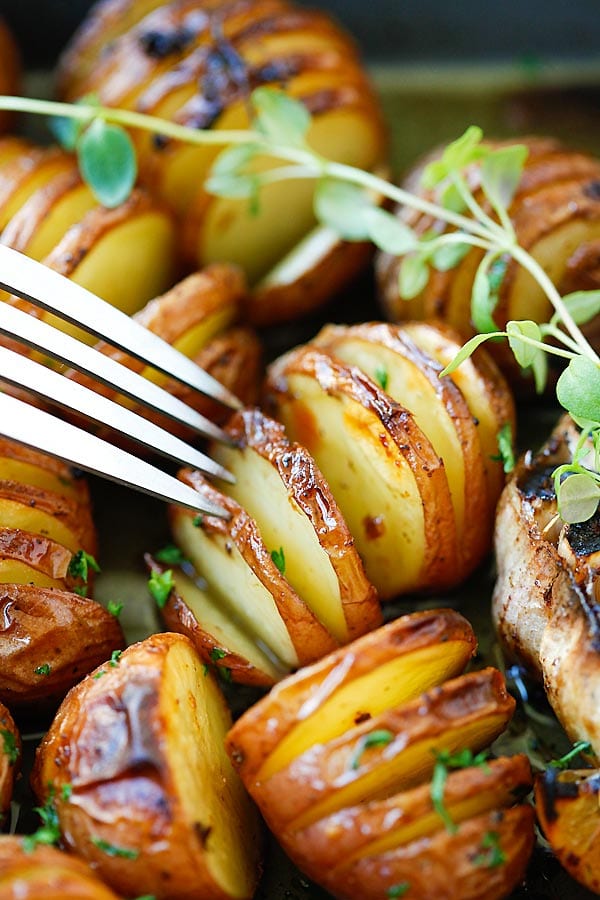 Creamy Garlic Chicken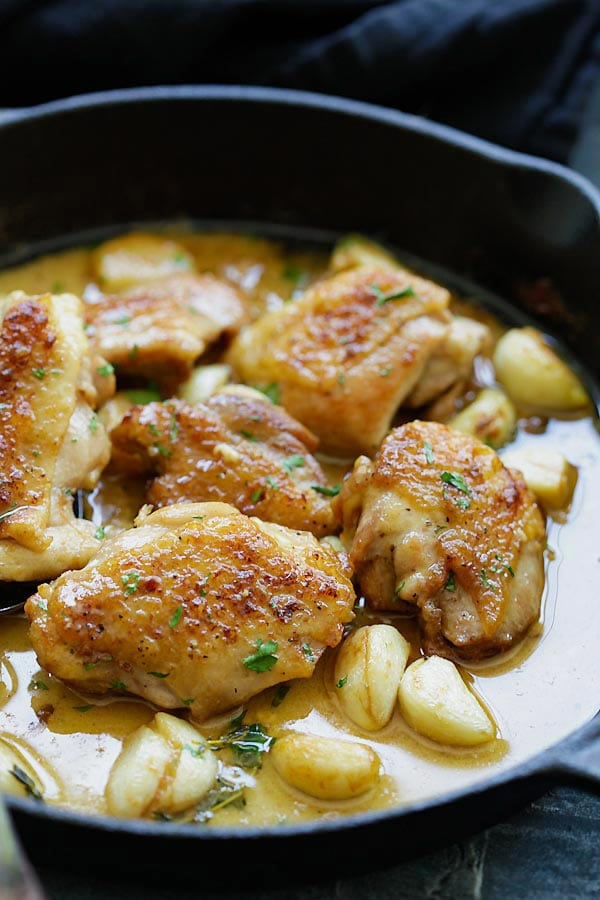 Garlic Parmesan Roasted Carrots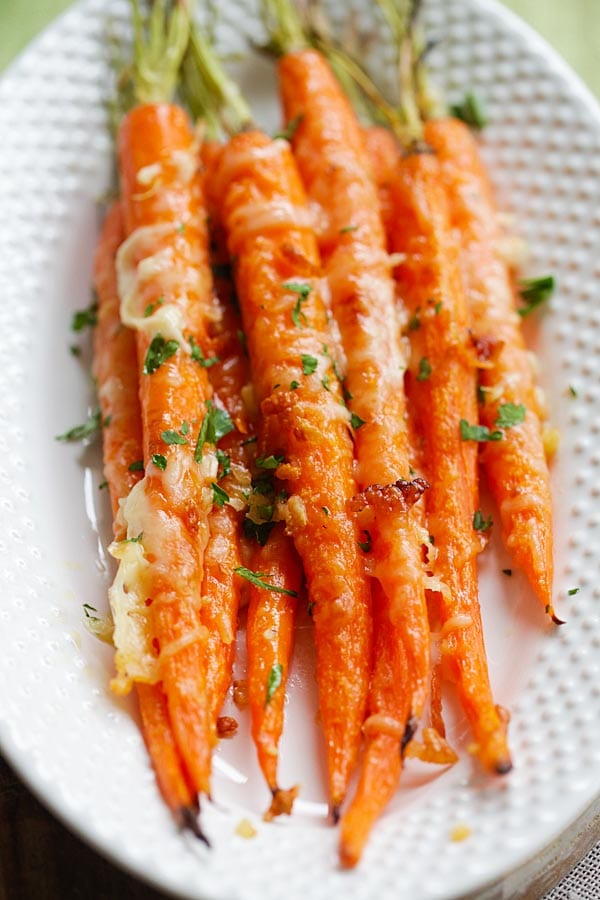 Hawaiian Shrimp Scampi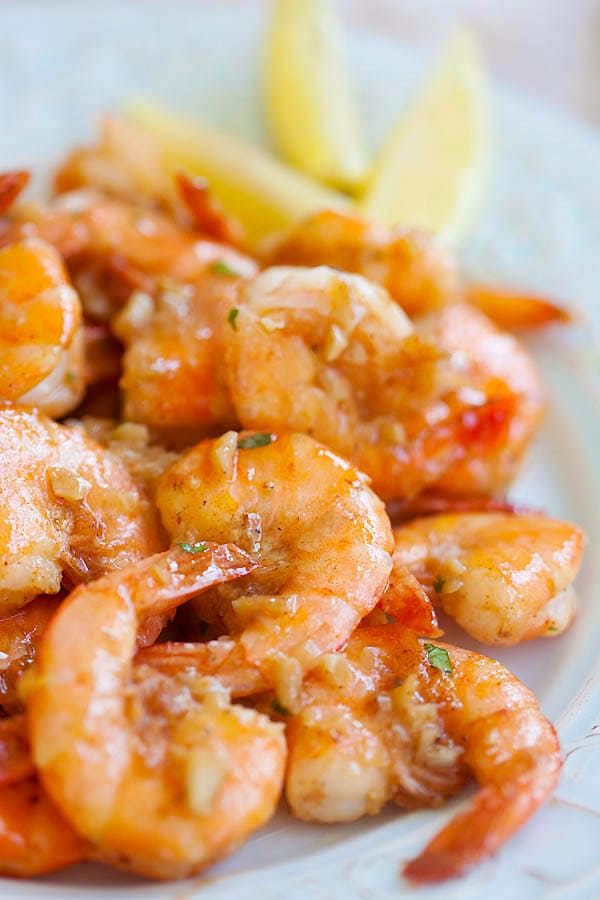 Garlic Butter Brazilian Steak