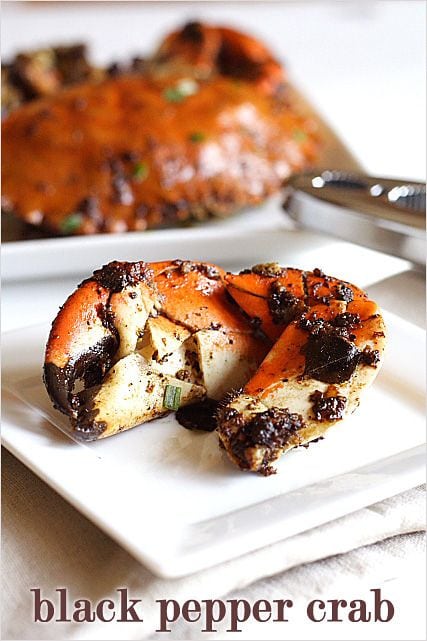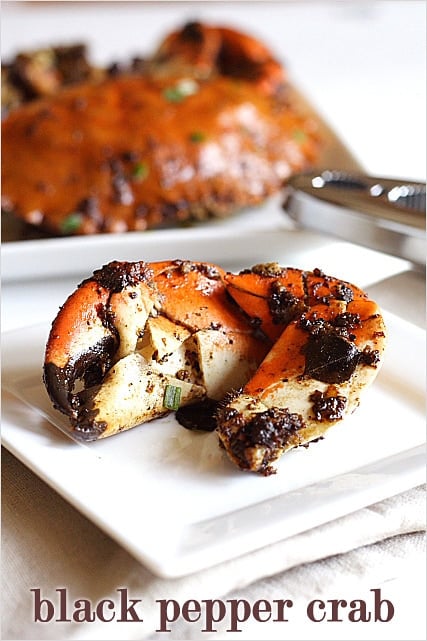 I was going to feature my third recipe using red bean paste today, but I changed my mind because I have a dish which is way more interesting to share–black pepper crab!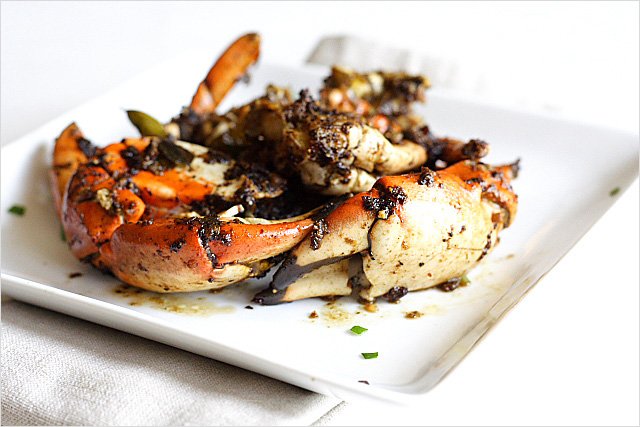 The crab is all happily mingled with loads of butter, dried shrimp, aromatic curry leaves, bird's-eye chilies, and other seasonings.
Black pepper crab to Malaysians is like chili crab to Singaporeans (in my opinion); ask any Malaysian and I am sure they have had their fair share and taste of this wonderful black pepper crab dish…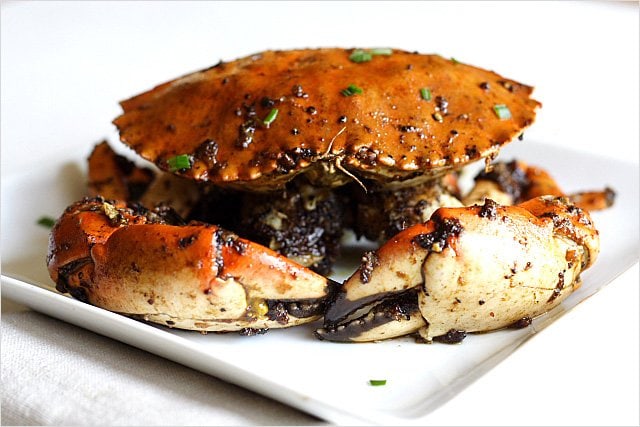 This black pepper crab recipe is adapted from Authentic Recipes from Malaysia.
(If you are serious about Malaysian food, this is the cookbook you should buy.) It's over-the-top delicious and as good as (if not better than) what you get from restaurants. A must-try.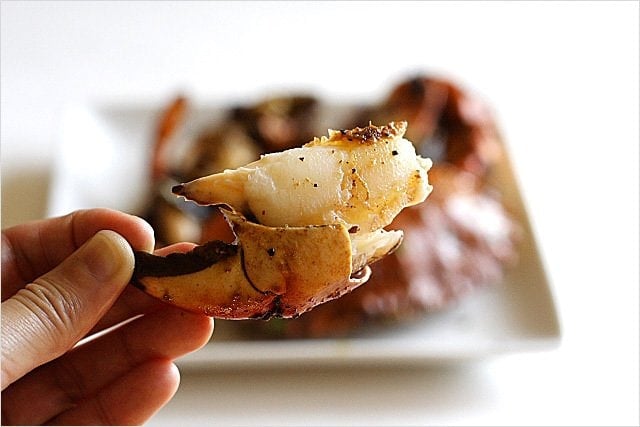 How Many Calories Per Serving?
This recipe is only 308 calories per serving.
What Dishes To Serve with this Recipe?
For a wholesome meal and easy weeknight dinner, I recommend the following recipes.
5 Secrets to 20 Min Dinners
Get tricks for quick & easy meals!
Yield: 1 people
Black Pepper Crab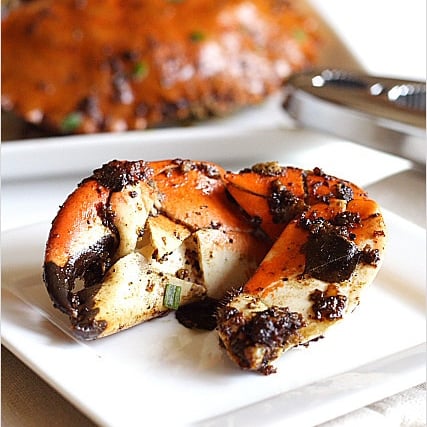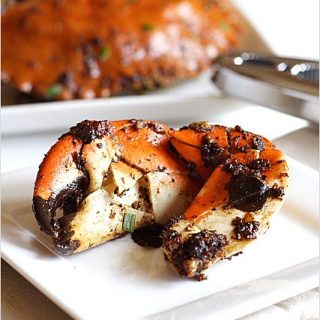 Black Pepper Crab recipe - It's over-the-top delicious and as good as (if not better than) what you get from restaurants. A must-try.

Prep Time 10 minutes

Cook Time 15 minutes

Total Time 25 minutes
Ingredients
3 fresh mud crabs, about 1 lb. (0.2 kg) each
Oil for deep frying
2 tablespoons butter
2 shallots, thinly sliced
2 cloves garlic, very finely chopped
1 tablespoon salted soya beans, mashed
2 tablespoons dried prawns, roasted and ground
2 tablespoons black pepper, ground coarsely
1/2 cup curry leaves
10 red or green bird's-eye chilies, chopped
2 tablespoons black soy sauce
3 tablespoons sugar
2 tablespoons oyster sauce
Instructions
Clean the crabs and cut in half, discarding the spongy "dead man's fingers." Smash the claws with a cleaver to allow the seasonings in. Deep fry the crab until half-cooked, drain and set aside.
Heat a wok, melt butter and put in shallots, garlic, salted soy beans, dried prawns, black pepper, curry leaves and chilies. Saute till fragrant, then add crab and the remaining ingredients. Cook for 5-10 minutes until the crab is done.
Notes
I used stone crab for this recipe because I just love the big, juicy, and succulent claws of stone crabs, and this back pepper crab recipe is perfect for those claws!
Nutrition Information
Yield
1
Serving Size
1 people
Amount Per Serving Calories 308Total Fat 31gSaturated Fat 15gUnsaturated Fat 0gCholesterol 686mgSodium 5725mgCarbohydrates 68gFiber 6gSugar 43gProtein 118g