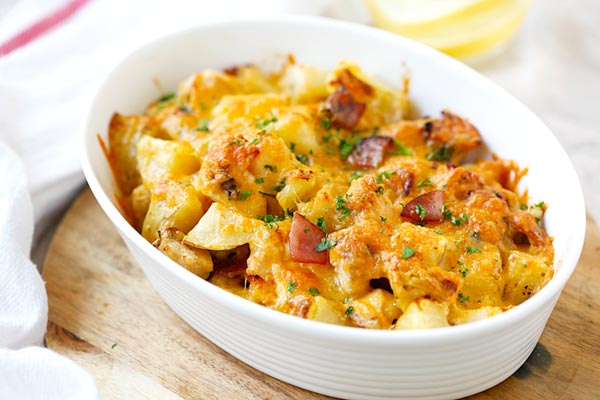 Baked Chicken and Potato Casserole Recipe
Baked Chicken and Potato Casserole – crazy delicious chicken potato casserole loaded with cheddar cheese, bacon and cream, easy recipe for the family | rasamalaysia.com
Prep Time: |
Cook Time: |
Total Time: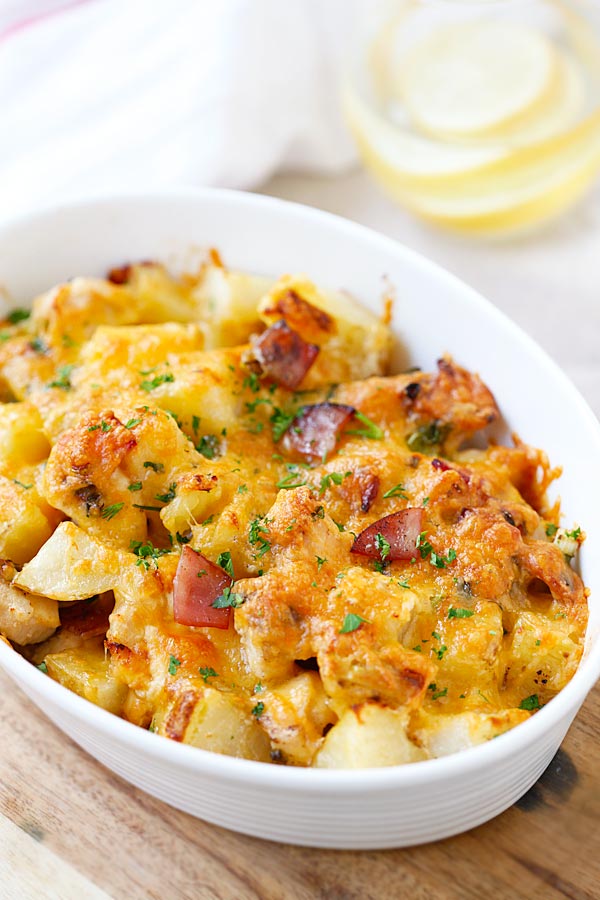 Baked Chicken and Potato Casserole
Baked Chicken and Potato Casserole – crazy delicious chicken potato casserole loaded with cheddar cheese, bacon and cream, easy recipe for the family.
There is nothing not to love about this super delicious recipe—chicken, potato, heavy cream, and topped with tons of cheddar cheese and bacon. The top of the casserole is slightly crusty with the cheddar cheese, but beneath the surface are moist, juicy, cheesy chicken meat, plus soft and tender baked potato chunks.
This baked chicken and potato casserole recipe is quite simple. I learned it from Delicious As It Looks. You don't need a whole lot of seasonings but salt, pepper, and a little sugar. Easy peasy and you can sit watching your favorite TV show when the casserole is working its magic in the oven.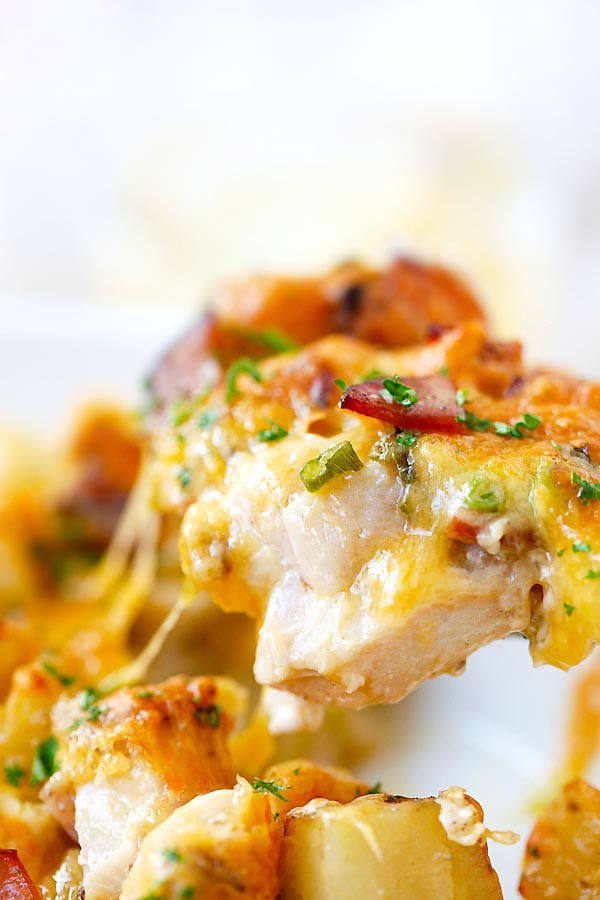 Loaded Baked Potato & Chicken Casserole Recipe
Serves 2 | Prep Time: 10 Minutes | Cook Time: 90 Minutes
Recipe Source: Delicious As It Looks
Ingredients:
1/4 teaspoon salt or to taste
1/2 heaping teaspoon sugar
3 heavy dashes ground black pepper
1/4 cup heavy whipping cream
2 medium-sized potatoes, peeled and cut into pieces
8 oz boneless, skinless chicken breasts, cut into cubes
2 slices Canadian bacon, cut into pieces
4 tablespoons unsalted butter, cut into small pieces
1 heaping cup shredded cheddar cheese
1 stalk scallion, green part only, cut into small rounds
Method:
Heat oven to 350 degrees F. Lightly grease a 9″ x 9″ baking pan with some oil or butter.
Add the salt, sugar, and pepper to the heavy whipping cream. Lightly stir to combine well.
Spread the potatoes, follow by the chicken, in one single layer. Sprinkle the bacon, butter, and then top with half of the cheddar cheese and the scallions. Pour the heavy cream over top of casserole. Cover with aluminum foil and bake for 1 hour. Uncover the pan and bake for another 30 minutes. In the last 10 minutes, sprinkle with the remaining cheddar cheese and bake until the cheese is slightly crusty. Remove from the oven and serve immediately.
Cook's Note:
Instead of Canadian bacon, you can use 1 or 2 strips of bacon. If you use bacon, pre-cooked them until they are crisp first.
Most-Pinned Recipes
Chili Lime Chicken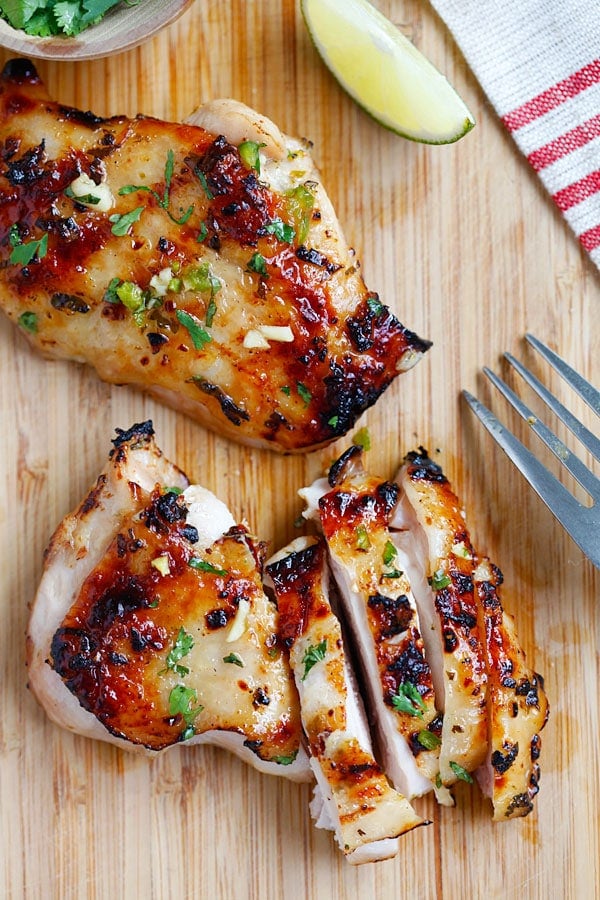 Honey Lime Chicken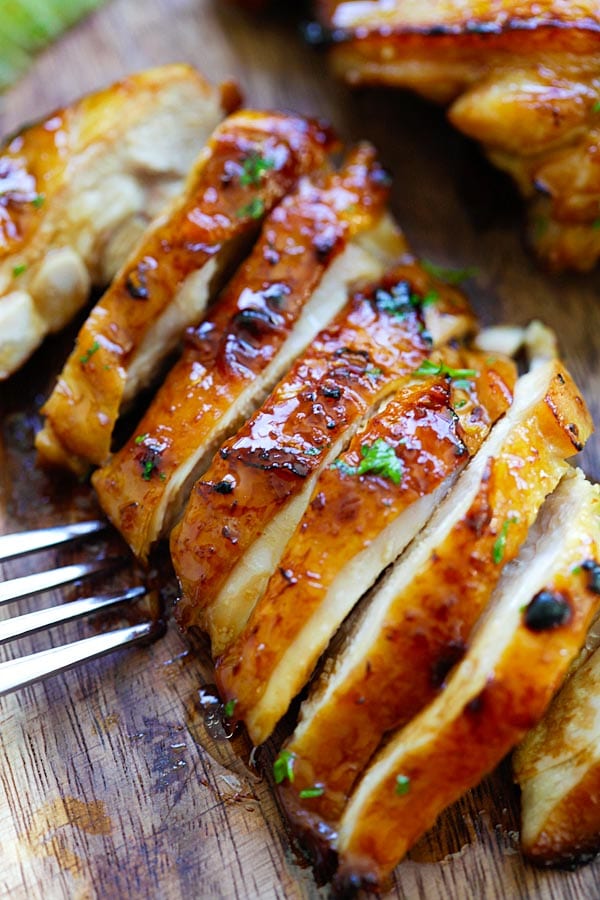 Brown Butter Garlic Honey Roasted Carrots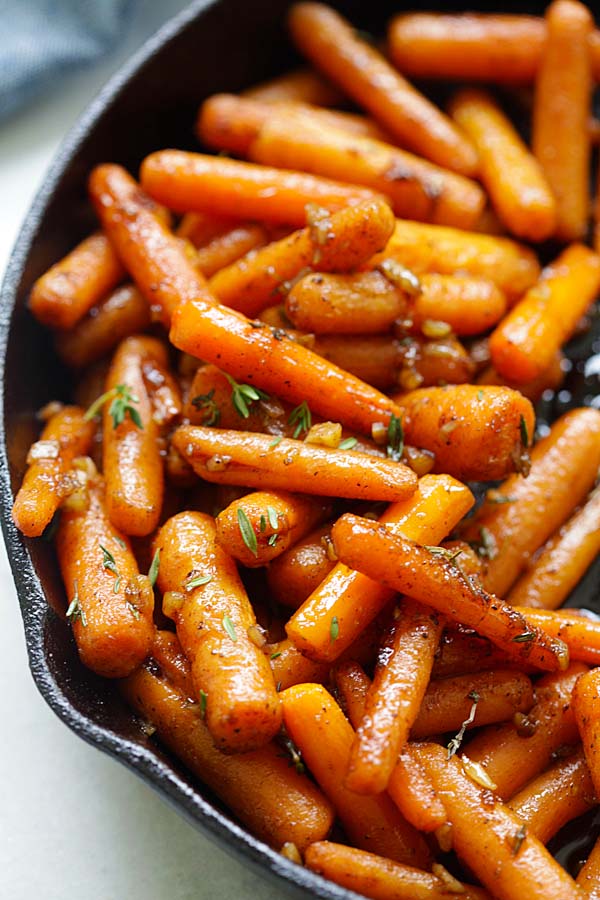 Cilantro Lime Chicken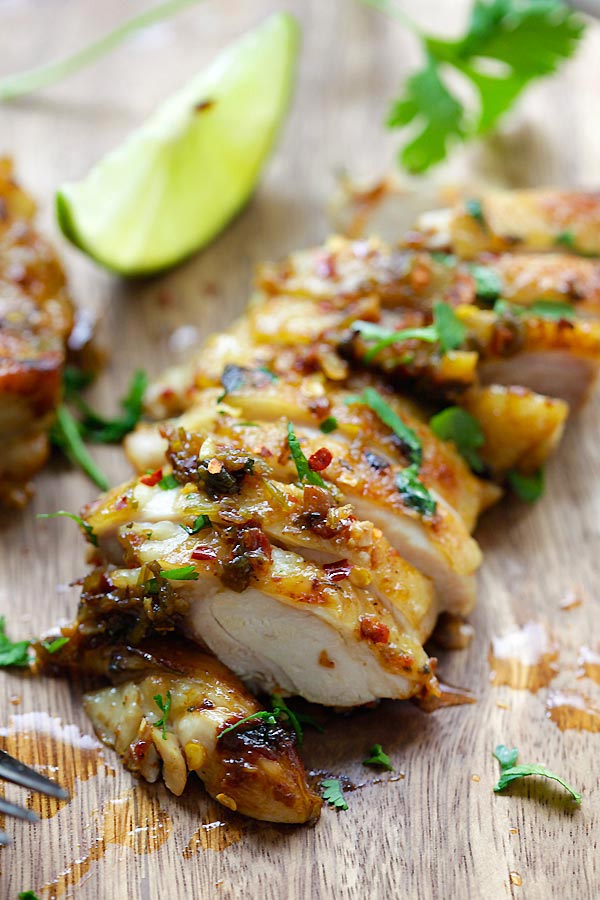 Italian Roasted Potatoes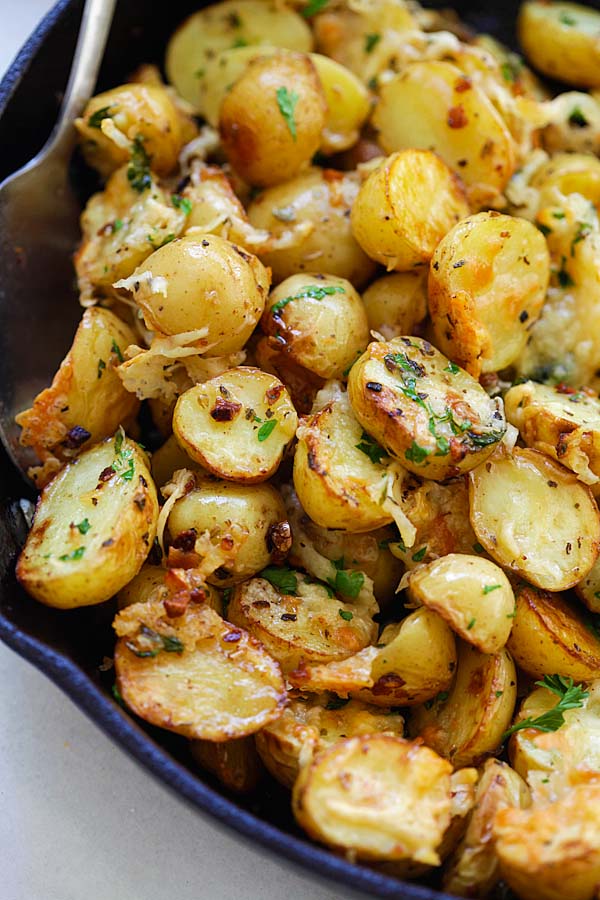 Honey Garlic Salmon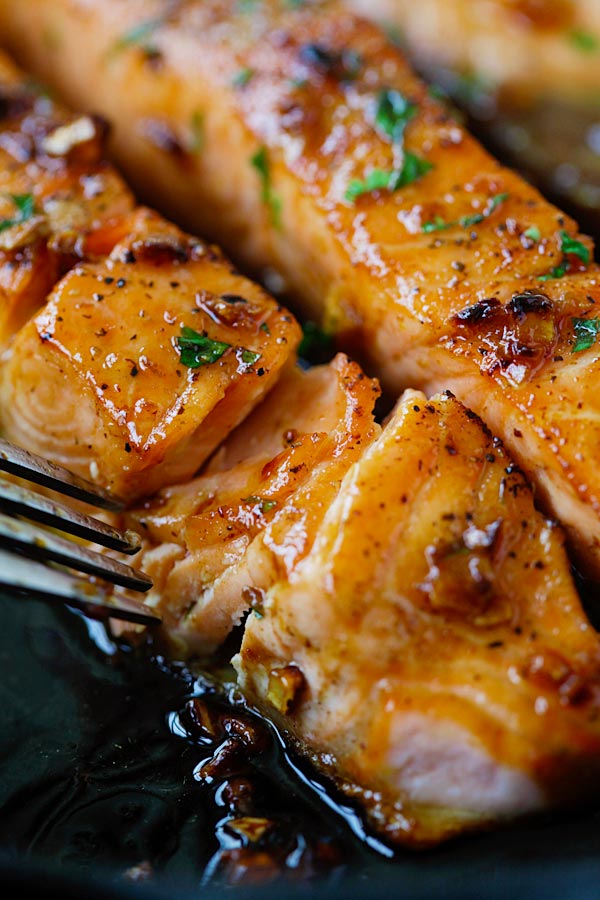 Parmesan Roasted Cauliflower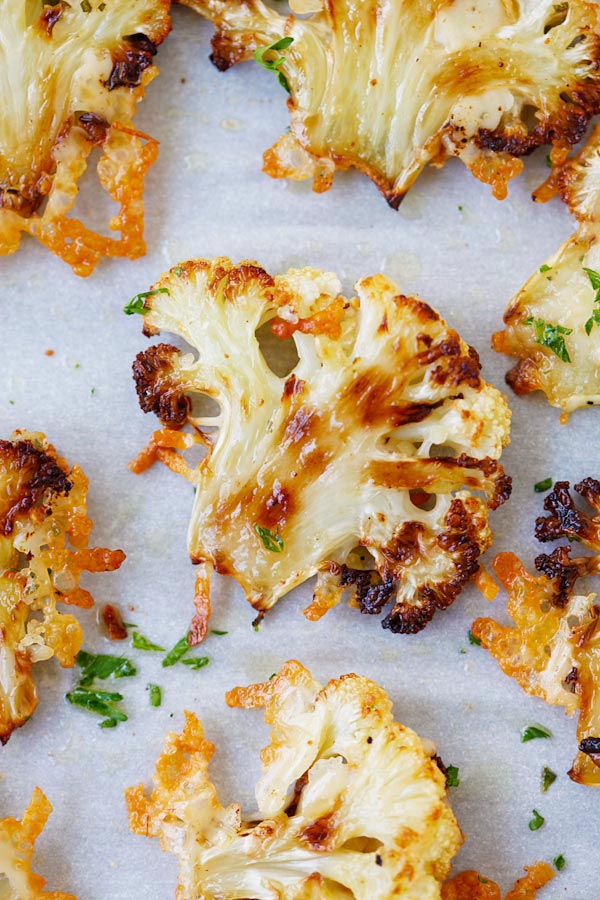 Garlic Herb Roasted Potatoes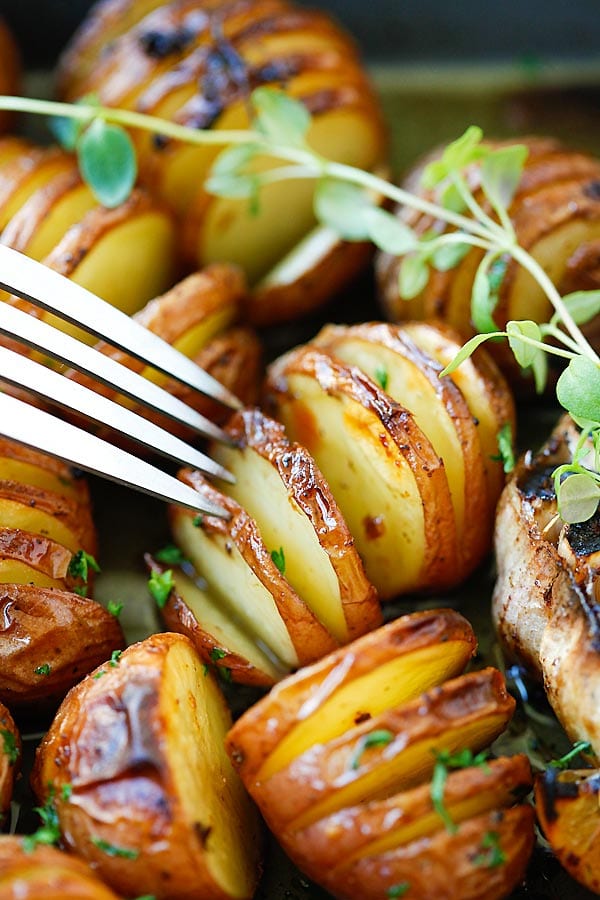 Creamy Garlic Chicken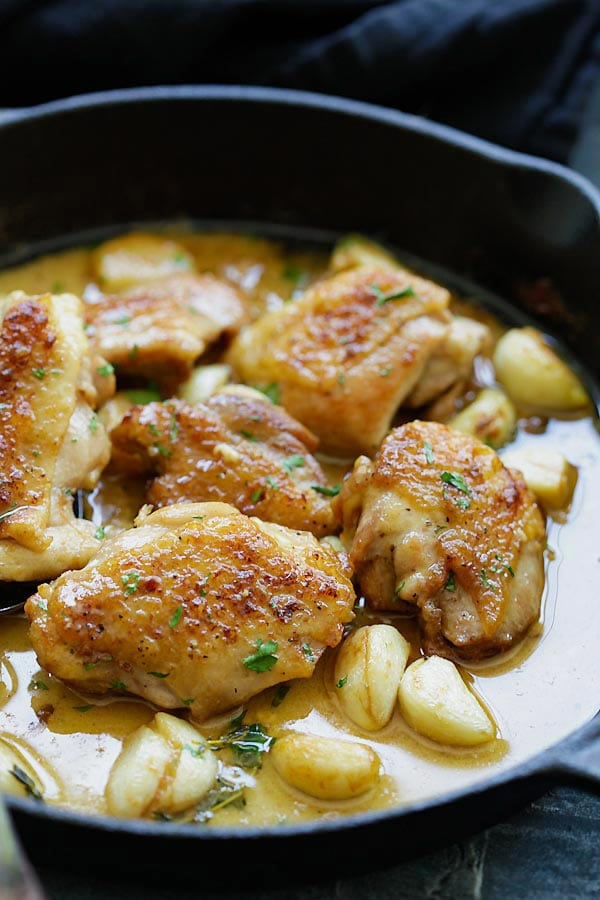 Garlic Parmesan Roasted Carrots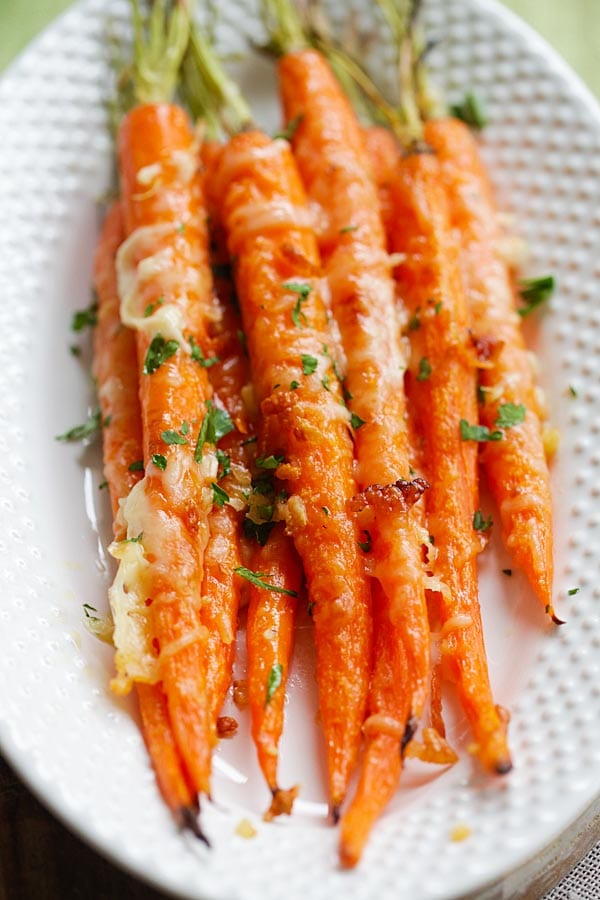 Hawaiian Shrimp Scampi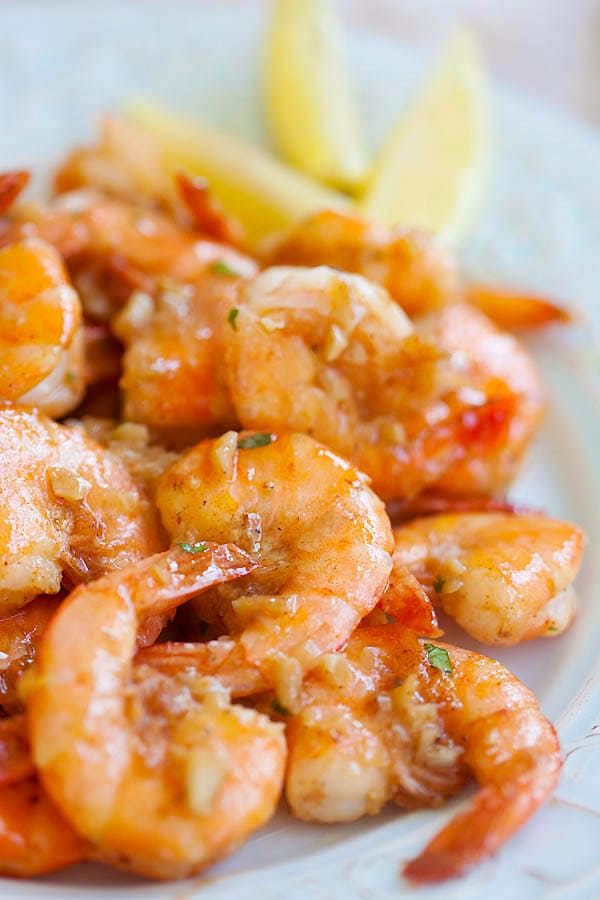 Garlic Butter Brazilian Steak