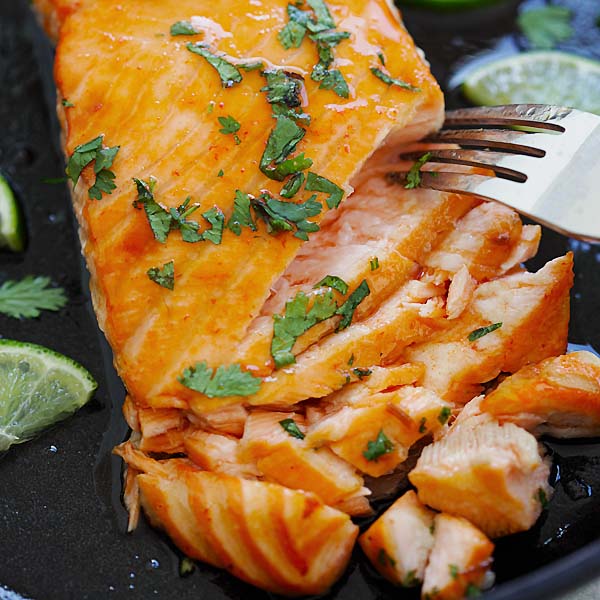 Sriracha Lime Salmon
Sriracha Lime Salmon – Baked Salmon with delicious Sriracha and lime juice marinade. Moist, juicy and mouthwatering salmon recipe that you want to eat every day
Prep time:
Cook time:
Total Time: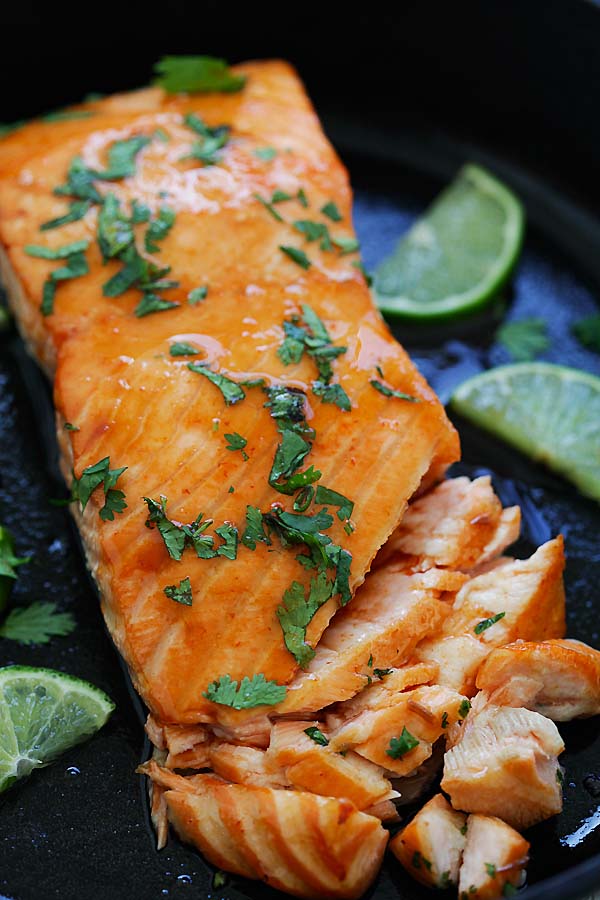 Sriracha Lime Salmon
Sriracha Lime Salmon – Baked Salmon with delicious Sriracha and lime juice marinade. Moist, juicy and mouthwatering salmon recipe that you want to eat every day. So good!
This Sriracha Lime Salmon recipe is absolutely amazing and I can't wait for you all to try it out. I am sure you all notice that there is a certain "fishy" smell in salmon, some stronger and some milder. In any case, it's always there. I will be honest, I don't like that smell and this Sriracha Lime marinade that I developed is going to get rid of it and bring out the juicy flavors of salmon. n.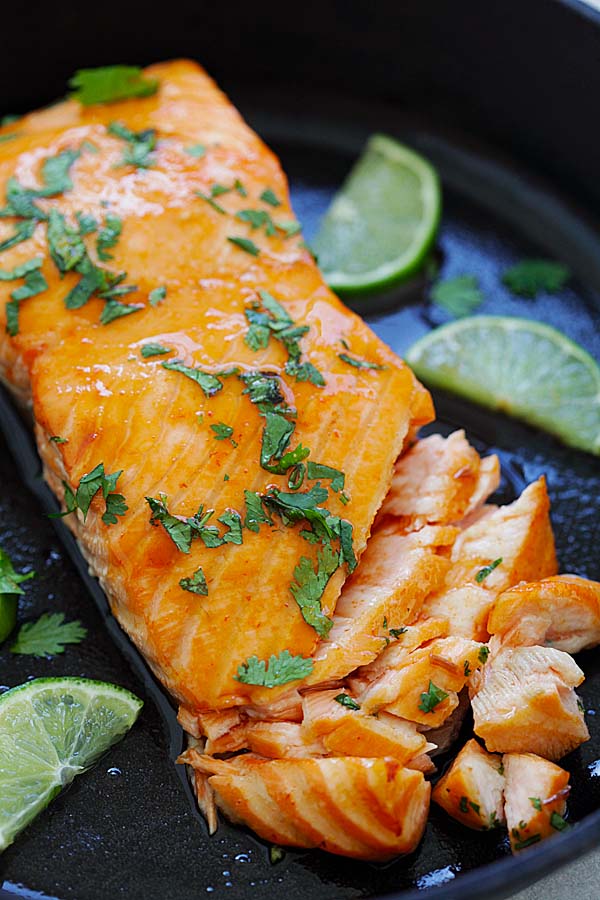 Sriracha Lime Salmon Recipe
Serves 2 | Prep Time: 5 Mins | Marinade Time: 10 Mins | Cook Time: 15 Mins
Ingredients:
1 tablespoon lime juice
1 teaspoon Sriracha
1 tablespoon honey
1 tablespoon soy sauce
1 lb salmon fillet
Chopped cilantro
Method:
Preheat oven to 375F.
Combine the lime juice, Sriracha, honey and soy sauce in a small bowl. Stir to mix well. Marinade the salmon with the mixture while the oven is preheating.
As soon as the oven is preheated, transfer the salmon to a baking sheet lined with aluminium foil or parchment paper, bake until it's cooked through, about 15 minutes.
Remove from the oven and top with chopped cilantro. Serve immediately.
[rm-amazon-widget]
Most-Pinned Recipes
Chili Lime Chicken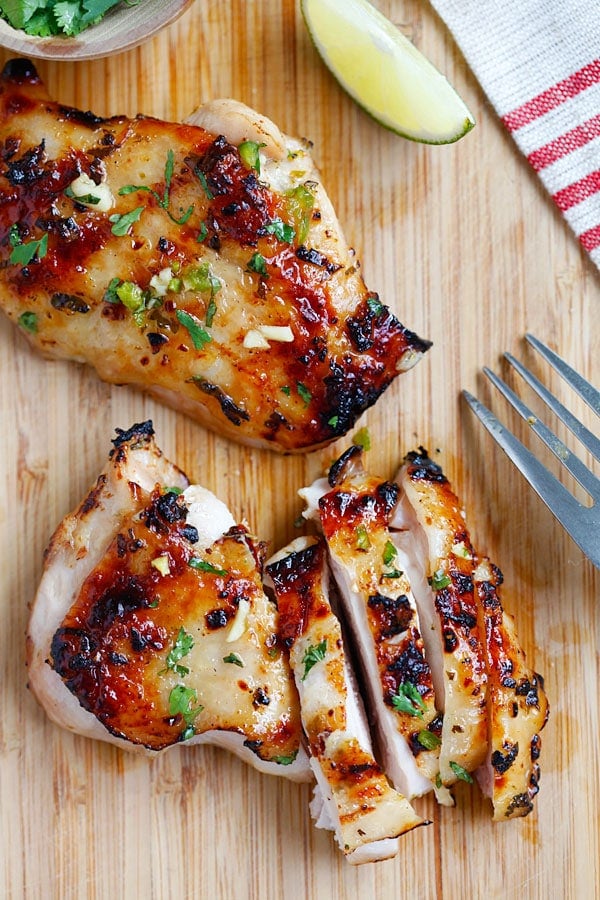 Honey Lime Chicken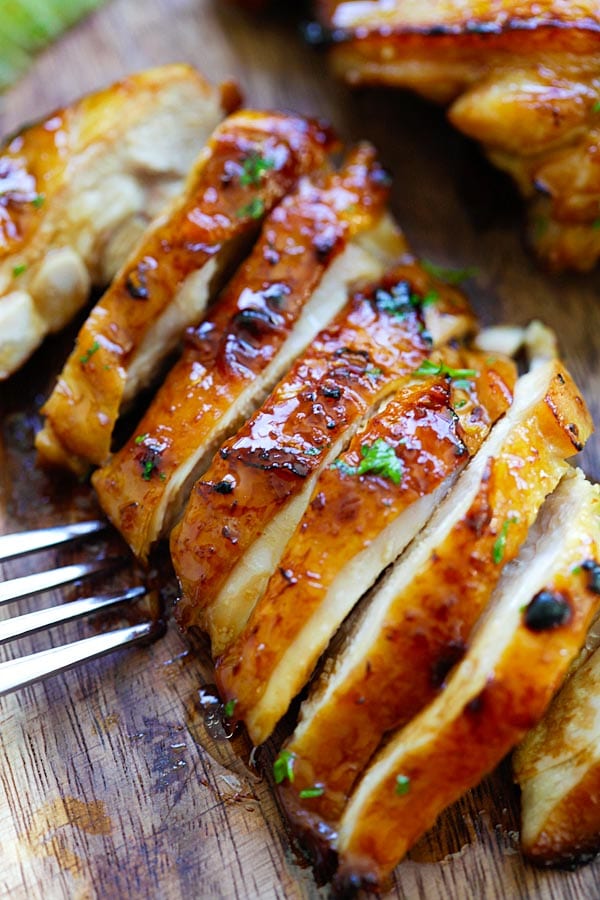 Brown Butter Garlic Honey Roasted Carrots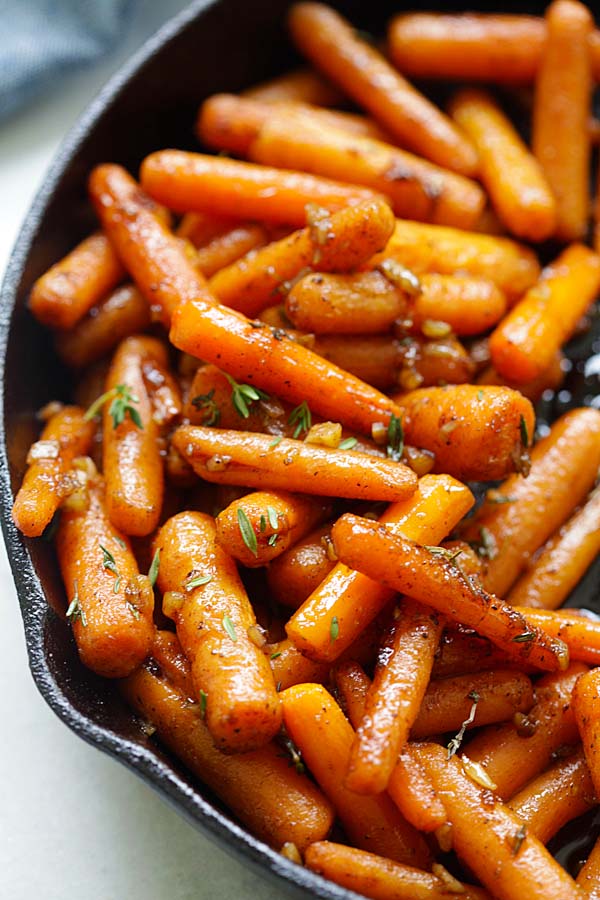 Cilantro Lime Chicken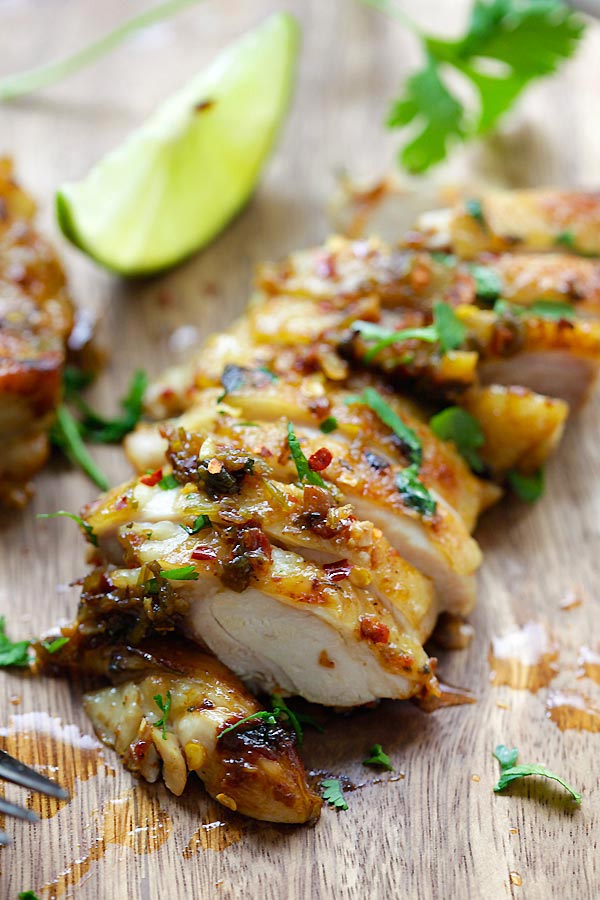 Italian Roasted Potatoes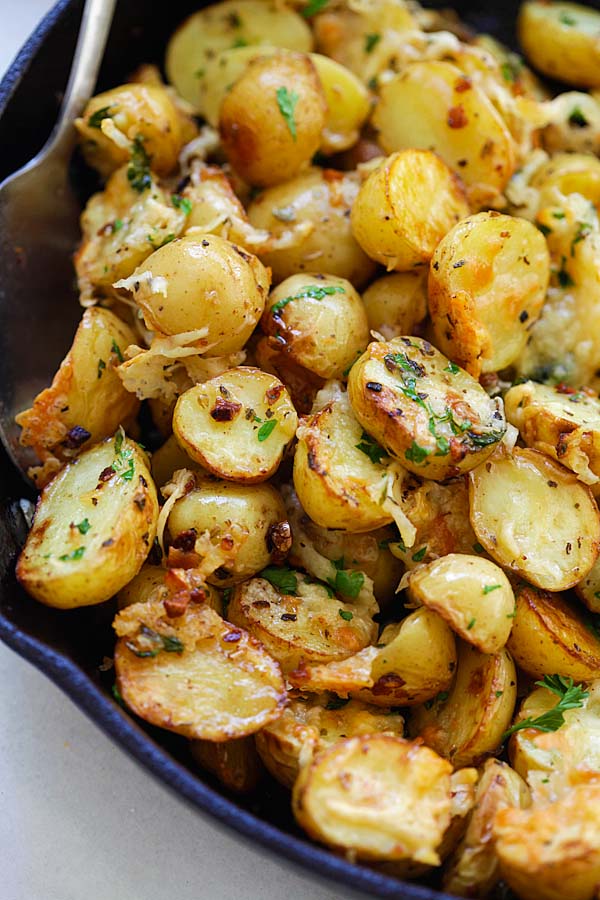 Honey Garlic Salmon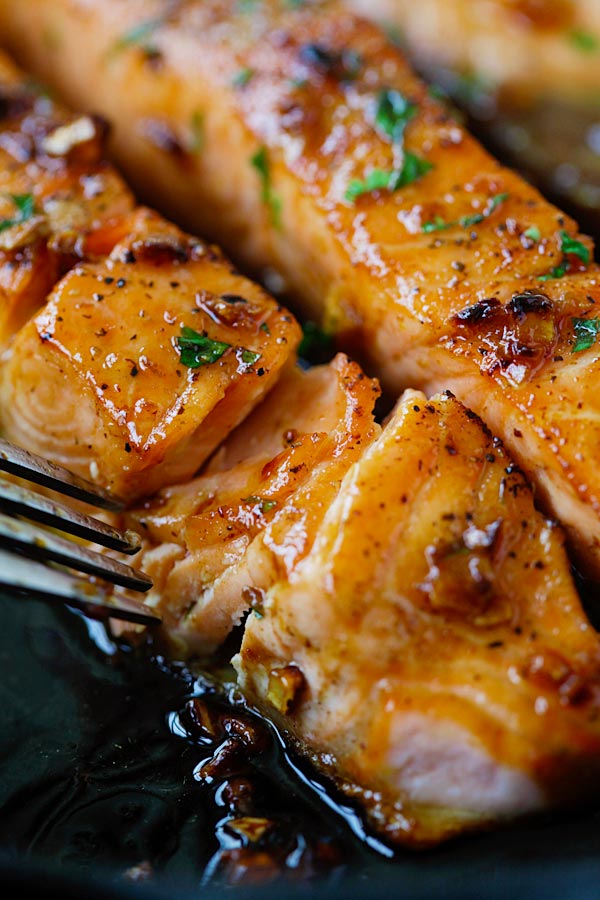 Parmesan Roasted Cauliflower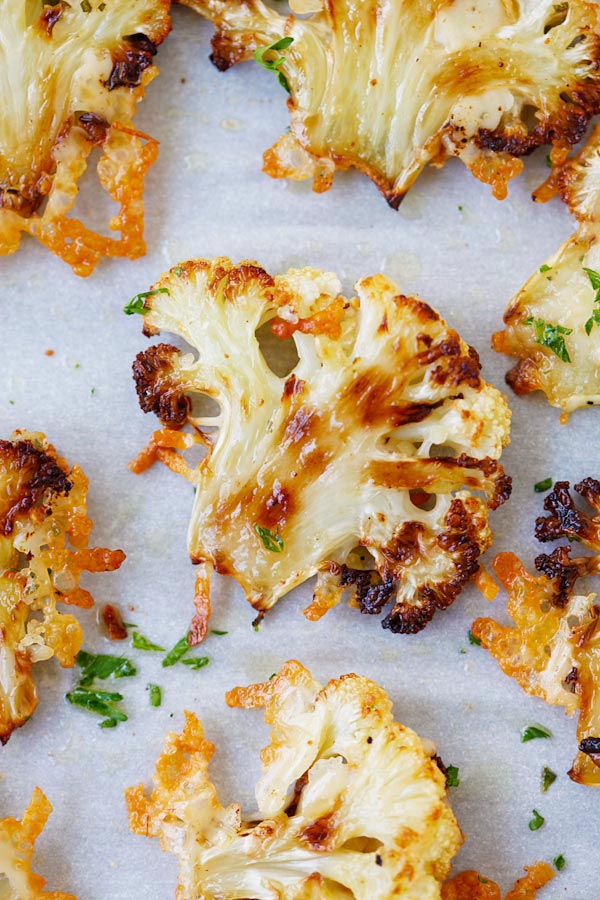 Garlic Herb Roasted Potatoes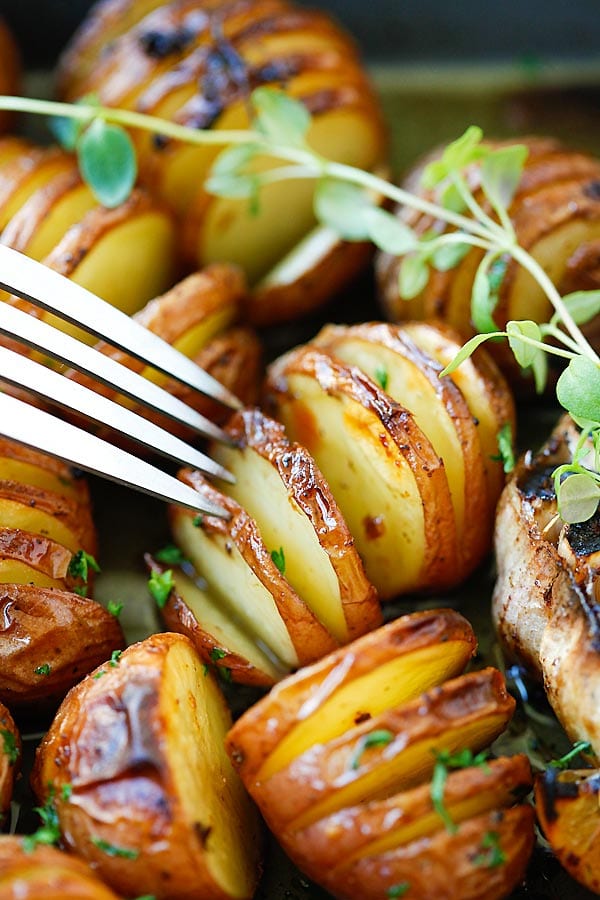 Creamy Garlic Chicken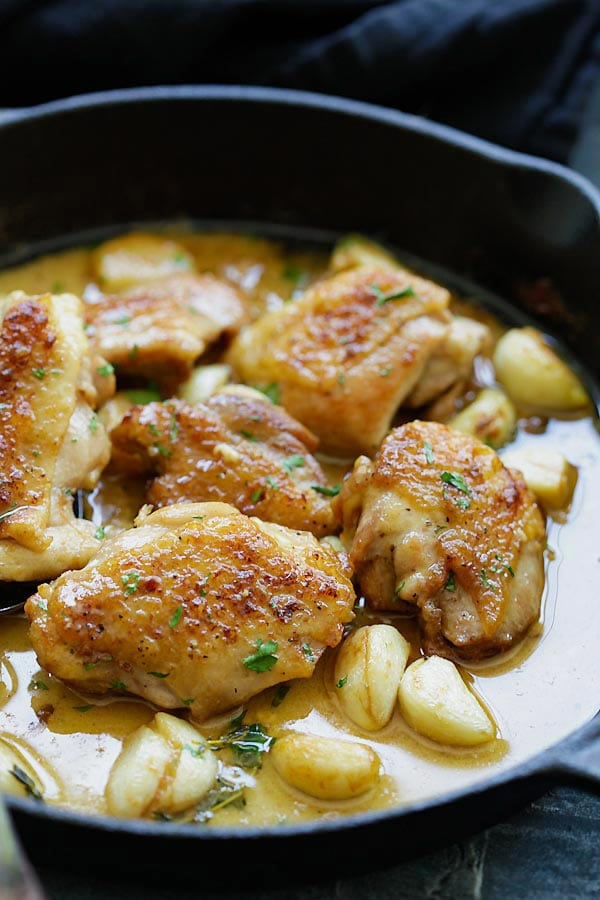 Garlic Parmesan Roasted Carrots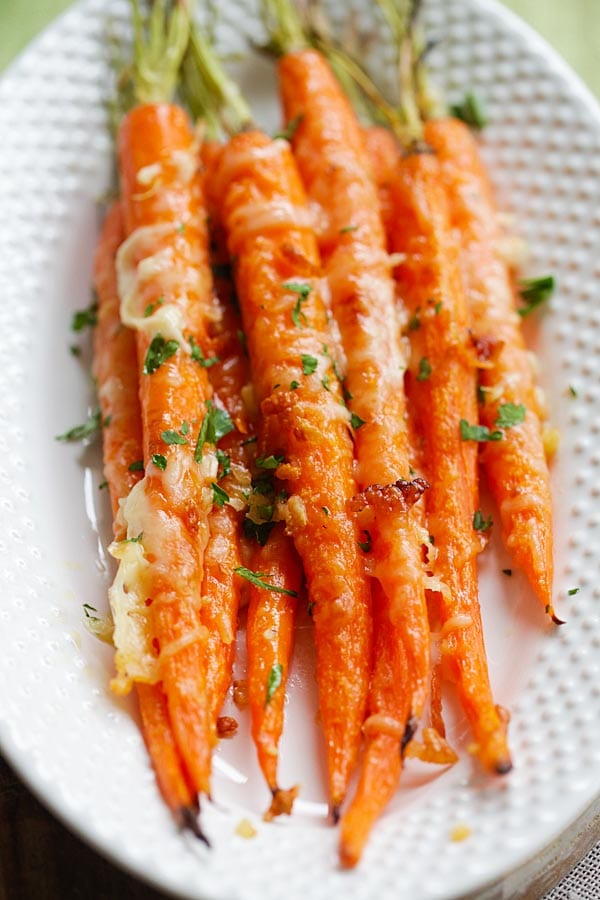 Hawaiian Shrimp Scampi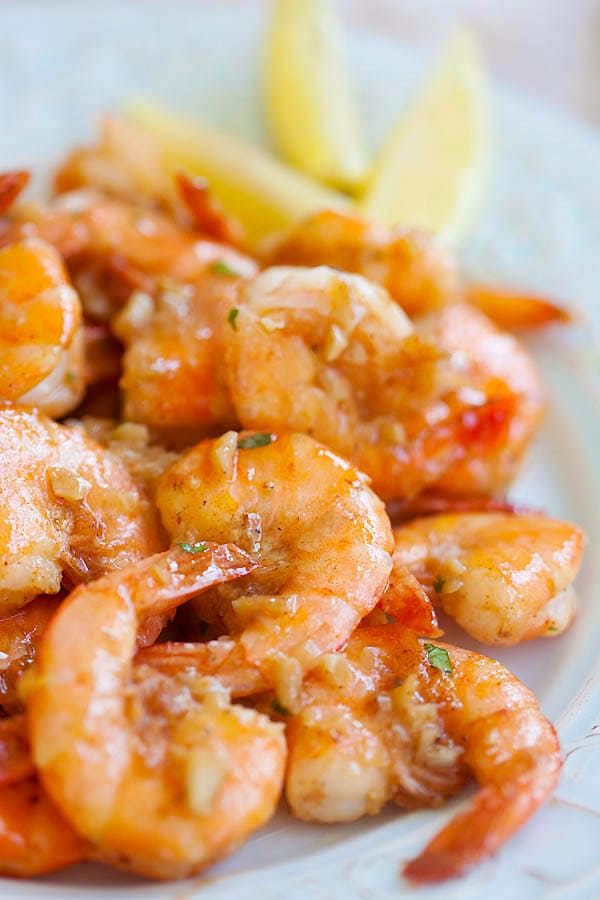 Garlic Butter Brazilian Steak