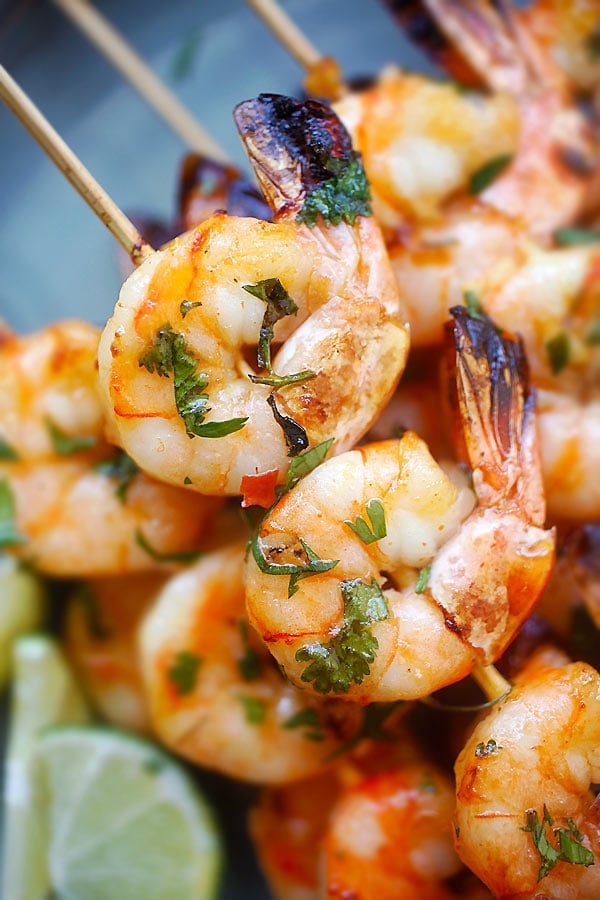 Honey Sriracha Shrimp Kebab Recipe
Honey Sriracha Shrimp Kebab – crazy delicious shrimp kebab with honey Sriracha butter. Thread shrimp on skewers and grill, so easy!! | rasamalaysia.com
Prep time:
Cook time:
Total Time: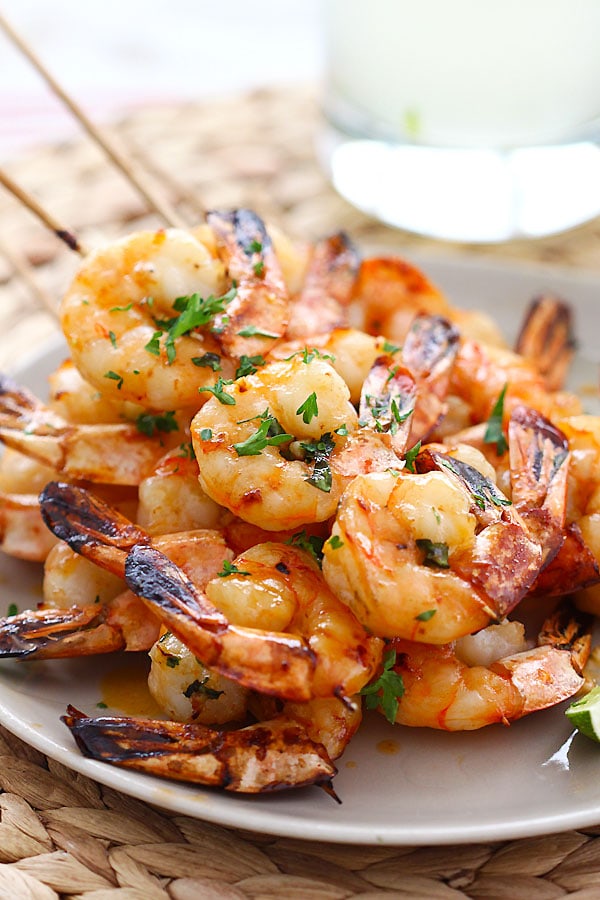 Honey Sriracha Shrimp Kebab
Honey Sriracha Shrimp Kebab – crazy delicious shrimp kebab with honey Sriracha butter. Thread shrimp on skewers and grill, so easy!!
The honey sriracha shrimp kebabs are juicy, ridiculously delicious, sweet, garlicky, with the heat from everyone's favorite Sriracha chili sauce. Trust me, this is the ONLY shrimp kebab recipe you'll need this summer. I am hooked, and everyone who has tasted these kebabs are begging me for more.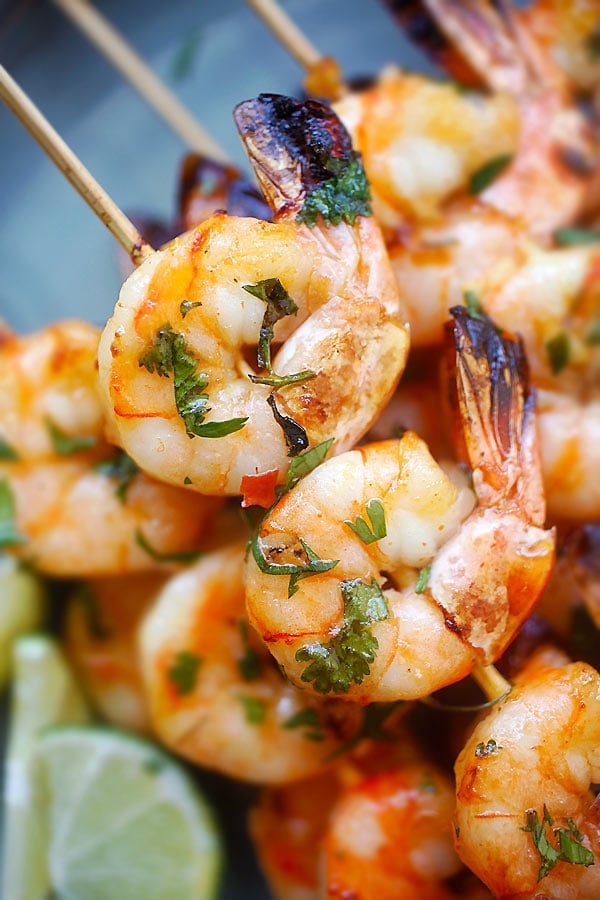 Honey Sriracha Shrimp Kebab Recipe
Serves 3 | Prep Time: 15 Mins | Cook Time: 6-8 Minutes
Ingredients:
1 lb tiger prawn or jumbo shrimp
3 tablespoons honey Sriracha butter, at room temperature
1 tablespoon chopped cilantro leaves
Lime wedges, for serving
Method:
Clean, peel and devein the shrimp, leave the tail on. Rinse with cold water, drained and pat dry with paper towels.
In a bowl, combine the shrimp and the honey Sriracha butter together. Make sure the shrimp is generously coated with the butter.
Heat up a grill on medium heat. Grill the shrimp on both sides, until the tail is slightly charred, about 6-8 minutes. Serve immediately with some lime wedges.
Cook's Note
Click here for the recipe of Honey Sriracha Butter.
Trending Now
Crispy Leaf Potatoes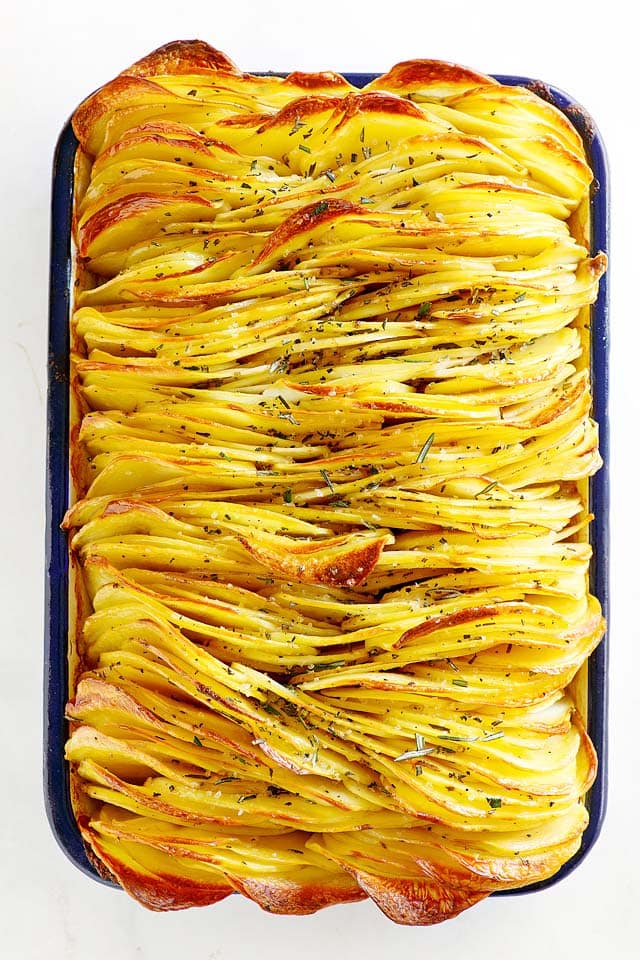 Dry Rub Baked Chicken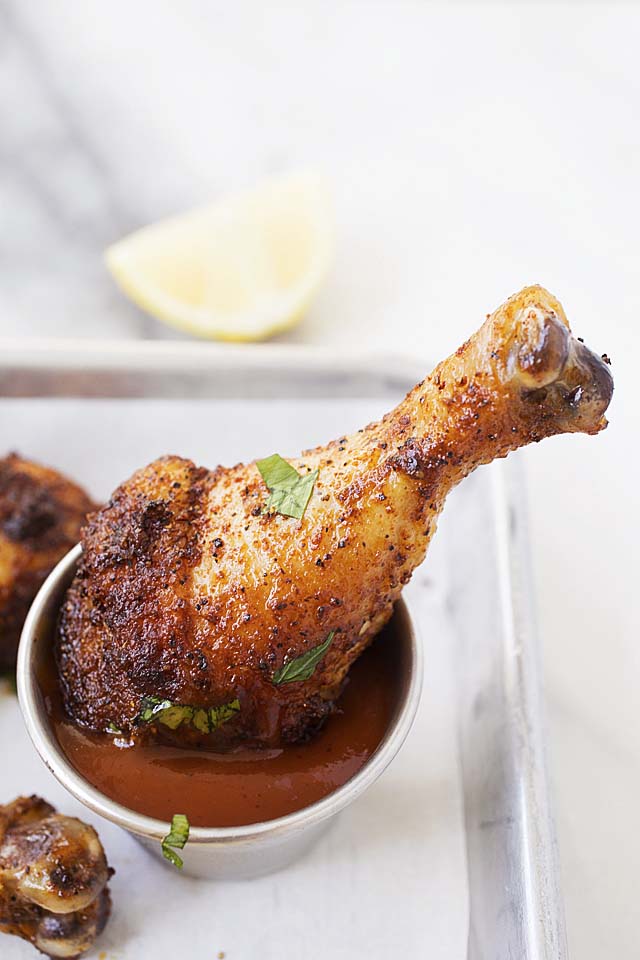 One-Pan Pasta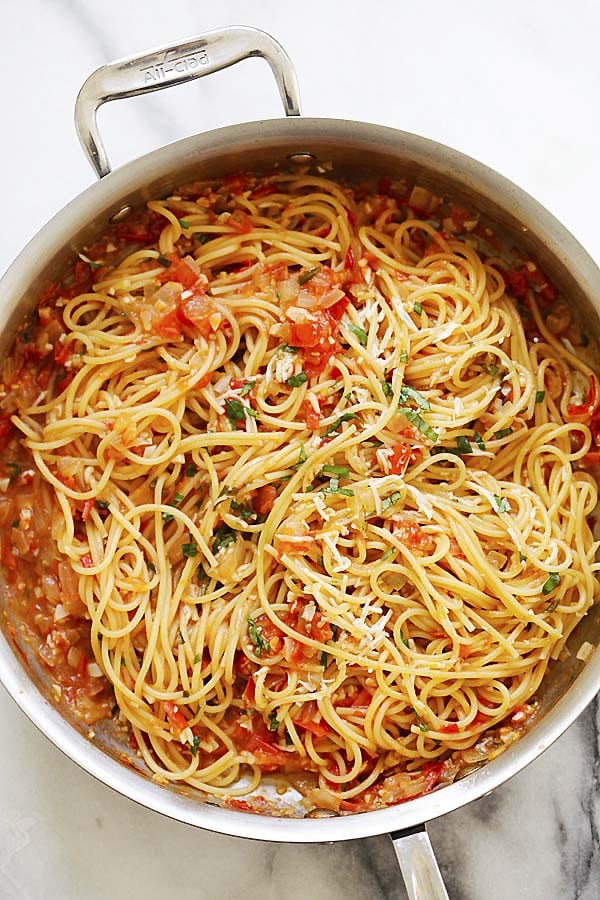 Cheese Puffs (Gougeres)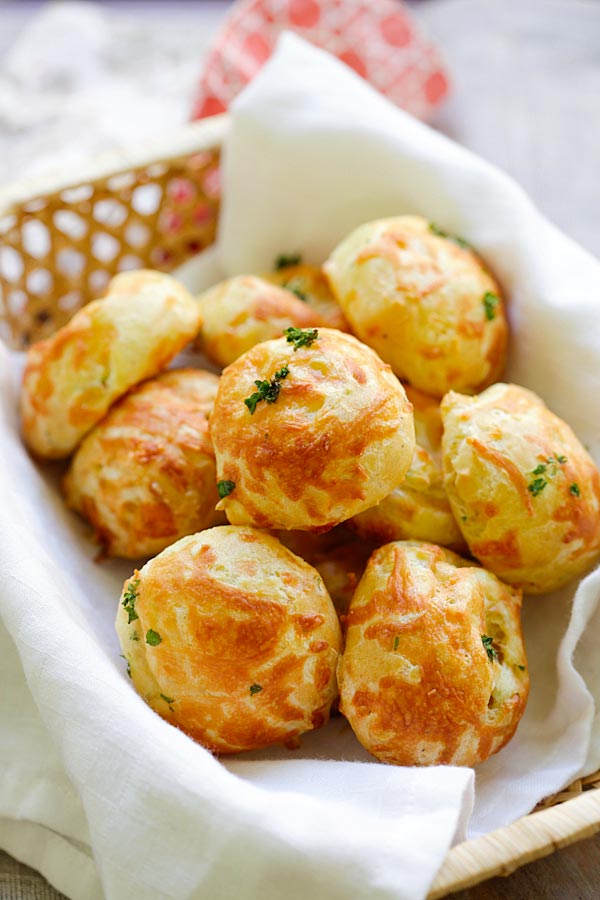 Baked Chicken and Potato Casserole