Potstickers - Chinese dumplings with ground meat and veggies, pan-fried to morsels of perfection. This is the BEST and easiest recipe you can make at home.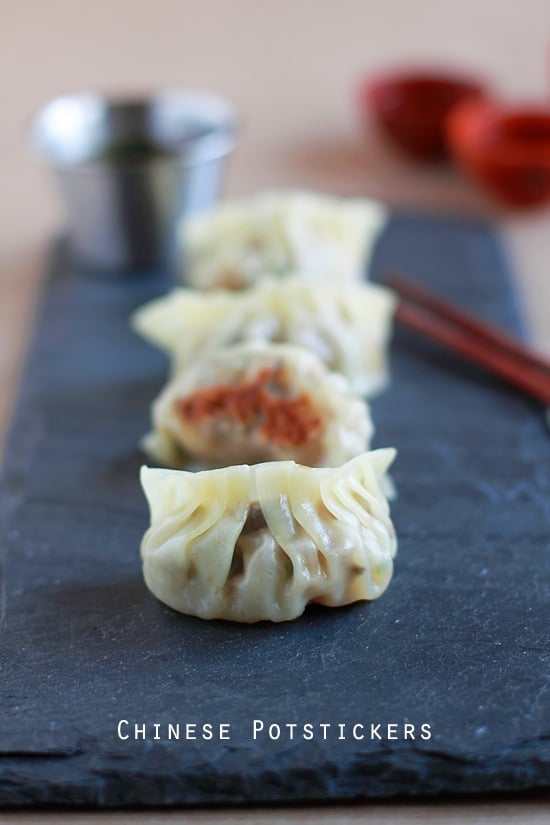 Homemade Potstickers
Potstickers are Chinese dumplings with a filling that consists of ground pork, shredded vegetables, and sometimes shrimp. They are pan-fried and steamed at the same time so that they are moist and crispy.
Furthermore, many people love these dumplings because they are so delicious. In this recipe, you will learn the tips and techniques of making them at home.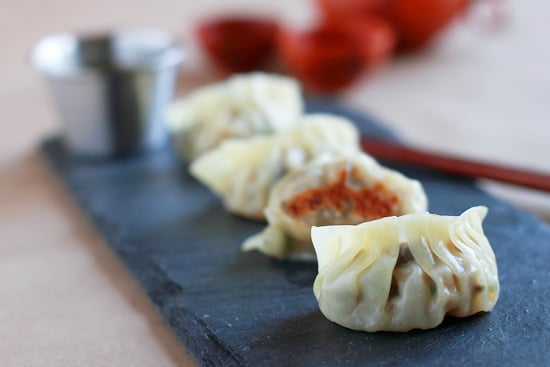 What Are Potstickers?
Potstickers is the direct English translation of the Chinese words 锅贴, pronounced as guo tie. Chinese cooking influences all Asian countries. In Japan, these pan-fried dumplings are called gyoza.
In Korea, dumplings are called mandu. Regardless of its name and regional adaptations, most importantly, they are simply mouthwatering.
Are Dumplings and Potstickers the Same Thing?
While they are the same initial product, the difference is in the way you cook them. Dumplings are either steamed or pan-fried, while potstickers are both – pan-fried on one side first and then steamed. So, they are not exactly the same.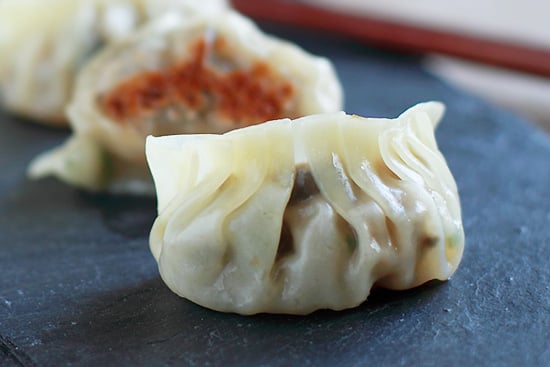 How To Make Potstickers
Making this recipe is very easy. First, you will need potsticker wrappers that you can buy from Asian stores.
Then, you will need the filling. A skillet or pan will be great for pan-frying and steaming. To wrap potstickers, check out Yum Sugar video. 
On the other hand, you can also pick up a copy of my cookbook "Easy Chinese Recipes" where I have a step-by-step picture guide on how to fold and pleat dumplings and Chinese potstickers.
What Dishes to Serve with this Recipe?
You can eat them as is, or with a simple dipping sauce of black vinegar and ginger or soy sauce. They are just absolutely delightful. Enjoy!
For a wholesome meal and easy weeknight dinner, I recommend the following recipes.
How Many Calories Per Serving?
This recipe is only 498 calories per serving.
5 Secrets to 20 Min Dinners
Get tricks for quick & easy meals!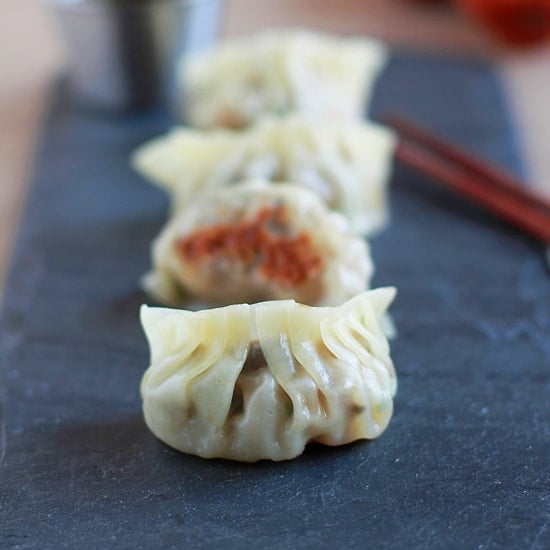 Potstickers (Chinese Dumplings)
Potstickers Recipe (Chinese Dumplings). Learn how to make homemade potstickers, SUPER easy, quick & yummy.
Ingredients
Ingredients:
1/2

pound

ground pork

5

medium size shrimp

1

big leave napa cabbage (finely cut)

some chopped cilantro leaves

3

dashes

white pepper powder

1

teaspoon

shaoxing wine or Japanese sake

1/2

teaspoon

sesame oil

1/2

teaspoon

salt

2

inches

ginger, grated

1

pack

pot sticker skin, choose the thickest brand

oil for pan-frying

1/2

cup

water

Chinese black vinegar or Japanese rice vinegar, for dipping
For the skin: (to make the skin from scratch)
2

cups

all-purpose flour

1/2

cup

water
Click Here for Conversion Tool
Directions
Mix the flour with water and knead it for about 20-25 minutes or until the dough gets soft. Separate the dough into two equal portions and roll them into cylinders (about 1 inch in diameter). Cover them with wet towel and set aside. To prepare the skin, cut the dough into 1/4 in. length and use a rolling pin to flatten it until it becomes a round skin about 3 inch in diameter.

Combine the ground pork, shrimp, chopped napa cabbage and seasonings together. Set aside.

To make potstickers, place a small spoonful of the filling in the center of the skin. Dab a little water with your finger and circle around the edge of the skin, and then fold and pleat the potsticker accordingly. Repeat the same for the rest. (Please refer to this video or this guide for folding/pleating potstickers.)

To pan fry the potstickers, coat a frying pan with a little cooking oil and turn to medium heat. Place the dumplings on the frying pan and then turn the heat to high. Pan fry the potstickers until the bottoms turn golden brown and crisp. Add the water and cover the frying pan with its lid immediately. Cook until water has evaporated and turn the heat to low. Cook the potstickers for another 2 minutes or so, dish out and serve hot with Chinese black vinegar.
Nutrition Facts
Potstickers (Chinese Dumplings)
Amount Per Serving (4 people)
Calories 498
Calories from Fat 135
% Daily Value*
Fat 15g23%
Cholesterol 62mg21%
Sodium 1041mg45%
Potassium 882mg25%
Carbohydrates 121g40%
Protein 31g62%
Vitamin A 745IU15%
Vitamin C 61.1mg74%
Calcium 248mg25%
Iron 8mg44%
* Percent Daily Values are based on a 2000 calorie diet.