30 pasta recipes that can help you make an easy weeknight dinner that will please any noodle lover. There's no need to wonder what to make for dinner tonight; the answer is pasta!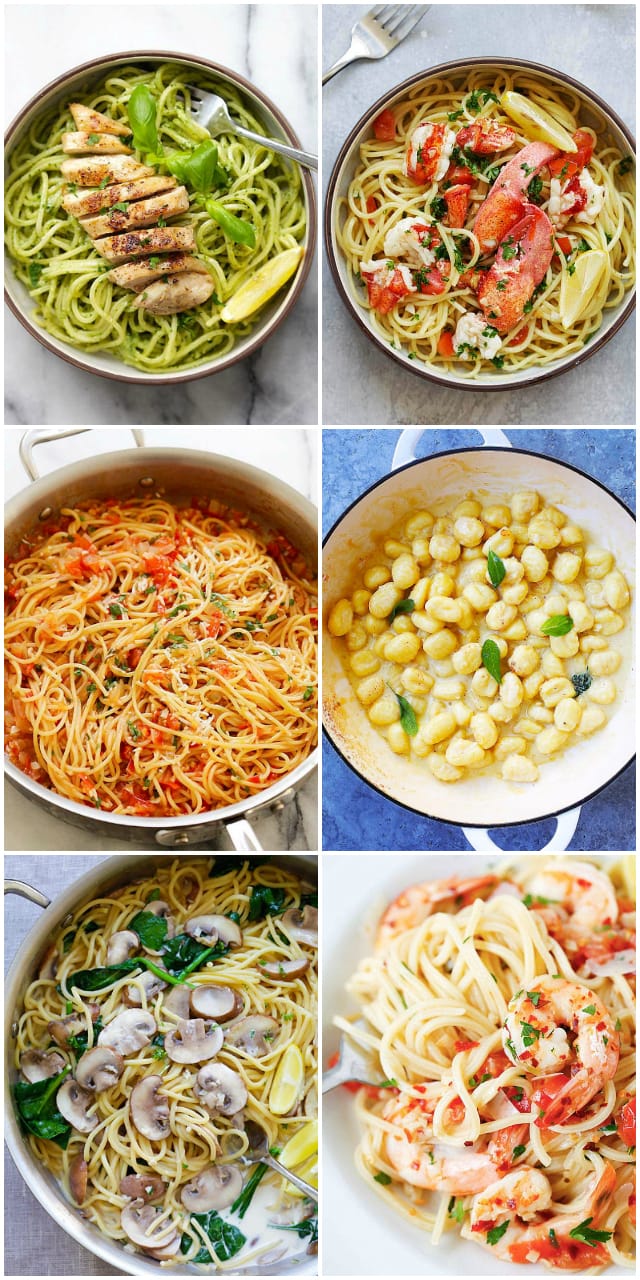 Pasta
Regardless of where you live, the chances are good that you have eaten pasta or noodles at least once. We say this with confidence because pasta recipes are popular across the world.
The popularity is primarily because pasta recipes are so easy and inexpensive to make. Plus, the variations of pasta shapes, sauces, and ingredients are practically endless!
What's the Difference between Noodles and Pasta?
To be honest, there aren't many differences, but the ones that exist are worth noting. It really boils down to two things:
The ingredients they are made with
How they are made
Pasta is made with semolina flour (which is made from milled durum wheat), water, and usually, an egg. The pasta dough is rolled into a flat sheet and can be cut into various shapes. On the other hand, noodles are cut into long, flat or round pieces. The most common noodle varieties are made with either whole wheat flour (not durum), all-purpose flour, or rice flour.
If you're curious to know, spaghetti is actually both a pasta as well as a noodle. This is because authentic Italian spaghetti is made from durum wheat semolina flour.
Pasta Recipes
Now that you know what pasta is, here are 30 delicious ways to make a weeknight dinner with it!
Meatless Pasta Recipes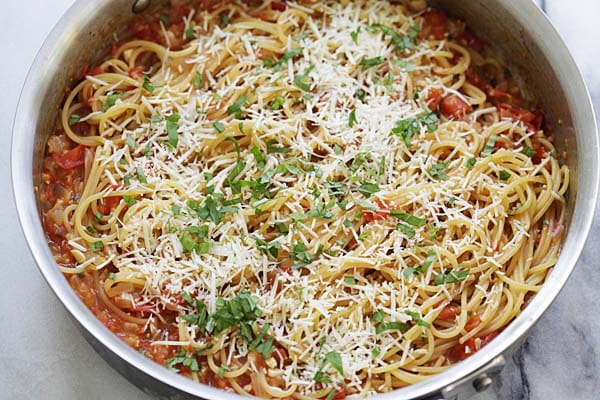 Instant Pot Creamy Garlic Pasta
One-Pot Pasta with Spinach and Tomatoes
Creamy Garlic Parmesan Fettuccine
Parmesan Garlic Noodles (Spaghetti)
Chicken and Meat Pasta Dinners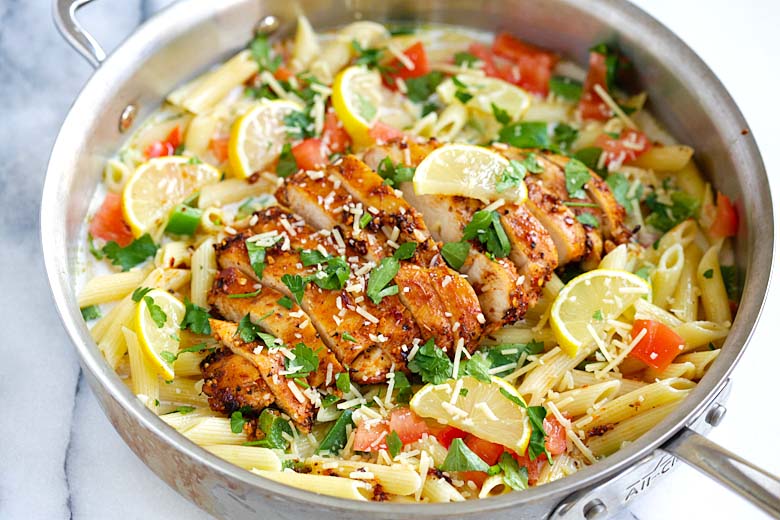 One Pot Spaghetti and Meat Sauce
Shrimp Pasta Recipes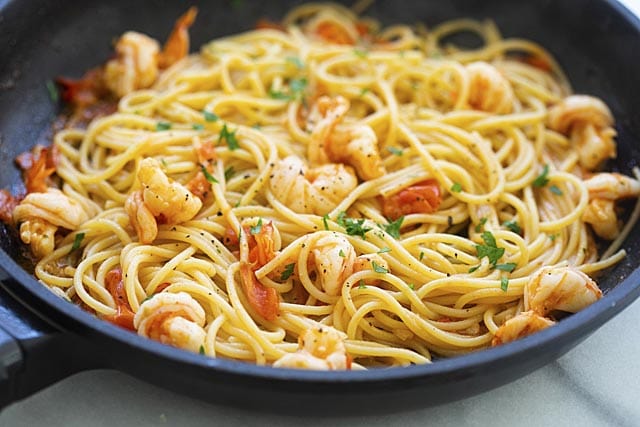 Creamy Shrimp and Sun-Dried Tomatoes Pasta
Spaghetti Aglio e Olio with Shrimp
Seafood Pasta Recipes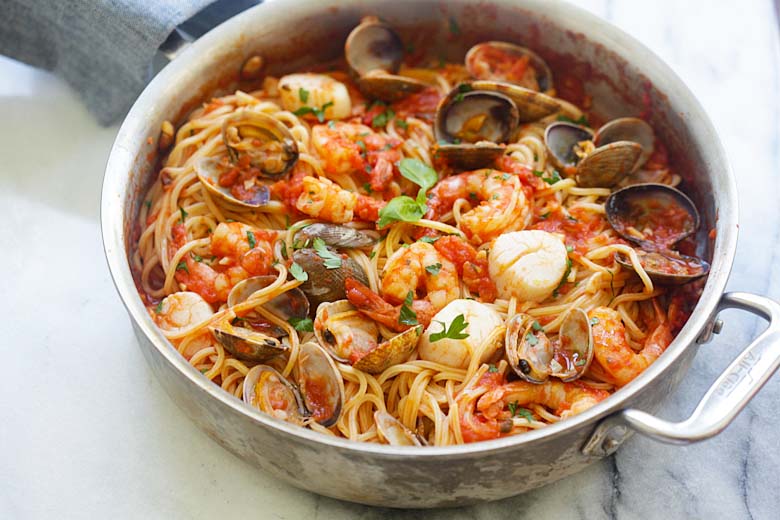 Linguine alle Vongole (Clams Linguine)
Spaghetti with Clams and Zucchini
Other Pasta Recipes – Zucchini Zoodle Pasta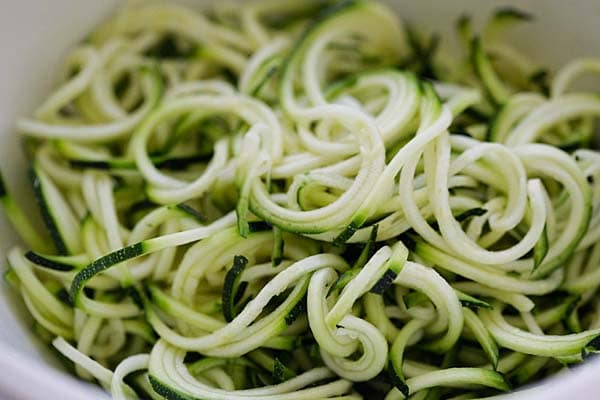 Honey Sriracha Zucchini Noodles
Brown Butter Cilantro Lime Shrimp Zoodles